God's Tribe - Simacus Two Days and One Night
The Atayal tribe "Simakus", located in Jianshi Township, Hsinchu County, Taiwan, you may also hear its other name "God's Tribe" more often. Simacus is located in a high-altitude mountain area, and it is very difficult to reach. In addition to the long distance, the winding and rugged mountain roads are the reason why many tourists give up before climbing, but even so, many people are willing to go deep into the tribe because The best view hidden in the clouds and mountains!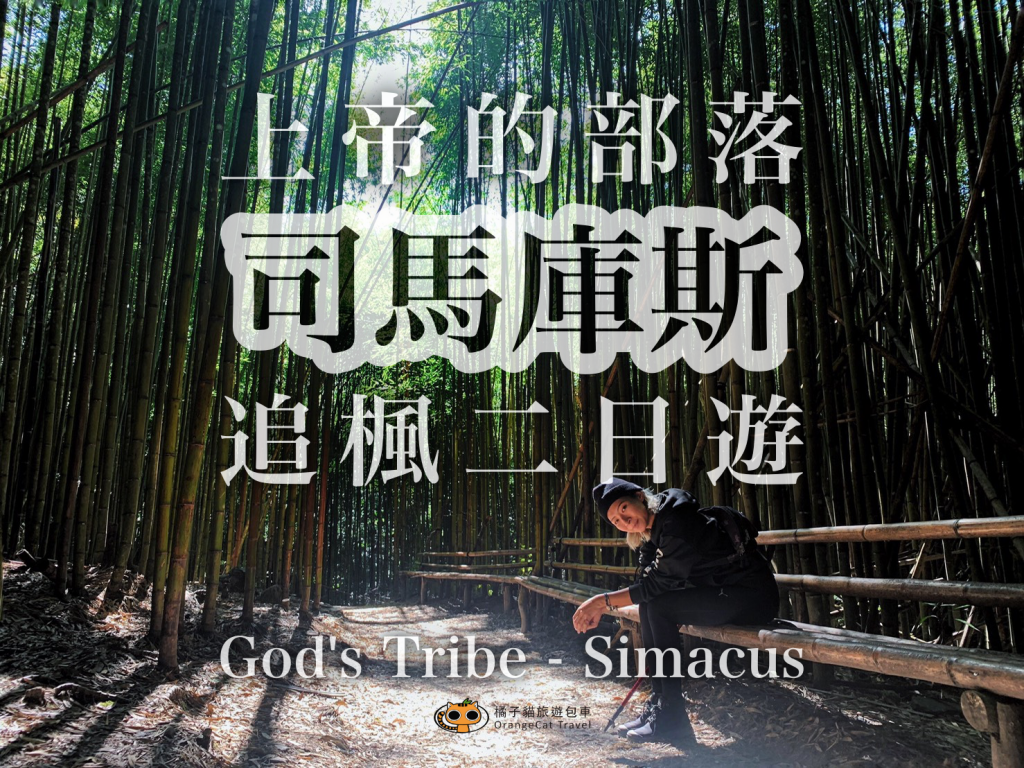 DAY1
DAY2

07:30 departure from Guting

08:20 Hexing Station

10:00 Jinping Bridge

11:00 Jinping Guoxiao

12:00 Yu Lao Guantai (lunch)

14:00 Warship Rock Suspension Bridge, Xiuyi Tribe

15:00 Taigang Control Station, forward Simacus

16:30 Simacus Tribal Tour (Silifu Waterfall)

18:00 tribal specialties or dishes

06:00 morning to enjoy a vibrant breakfast

07:00 walk to the trail

07:30 Taste Creek

09:00 Simacus Giant Wood Trail

10:00 YAYA Grand Master

Lunch at 12:30

Free time at 13:30, taste the coffee at your own expense

Return departure at 14:00

Expected to return to Taipei Station at 18:30

▎ Breakfast: take care of yourself

▎ Lunch: take care of yourself

▎ Dinner: Sima Kussian meal

▎ Accommodation: Sima Kusi (Bethley House / Camry House)

▎ Breakfast: Simacus enjoy breakfast

▎ Lunch: take care of yourself

▎ Dinner: X

Read more...
How to get there?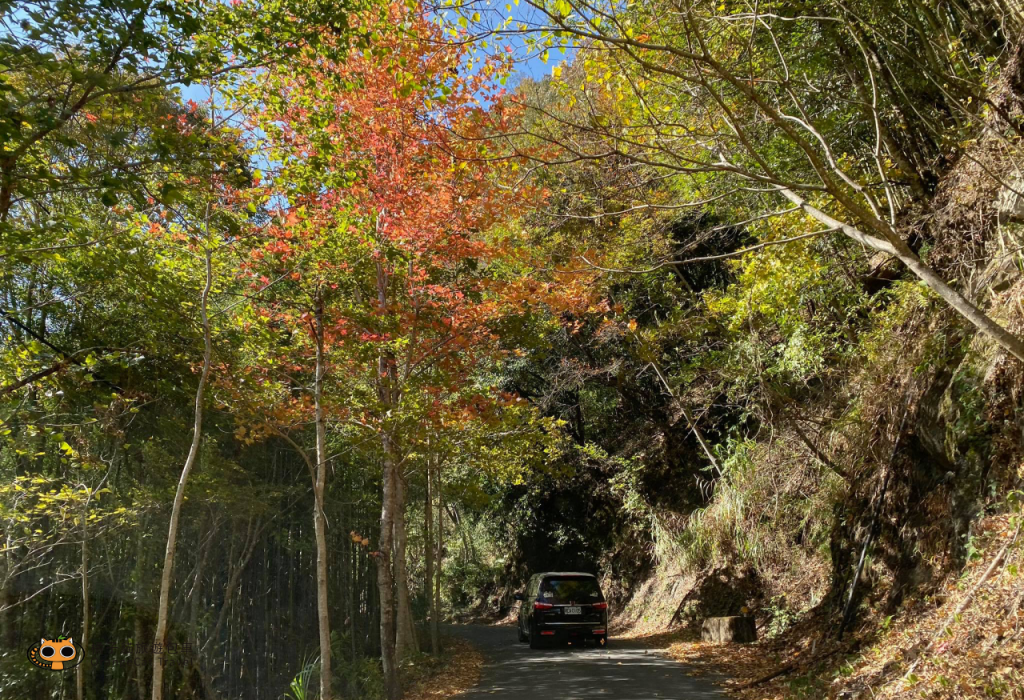 1. Take National Highway No. 3 by car, via Zhongfeng Highway / Neishan Highway / Taiwan Line 3 and 120 County Road to Zhu60 Township Road, Jianshi Township, and Xiuluan Road to Simakus Industrial Road (about 3 hours and 14 minutes )
2. Directly order a customized chartered car from the Orange Cat Travel Charter official website to the "Simacus Tribe"
What do I need to prepare?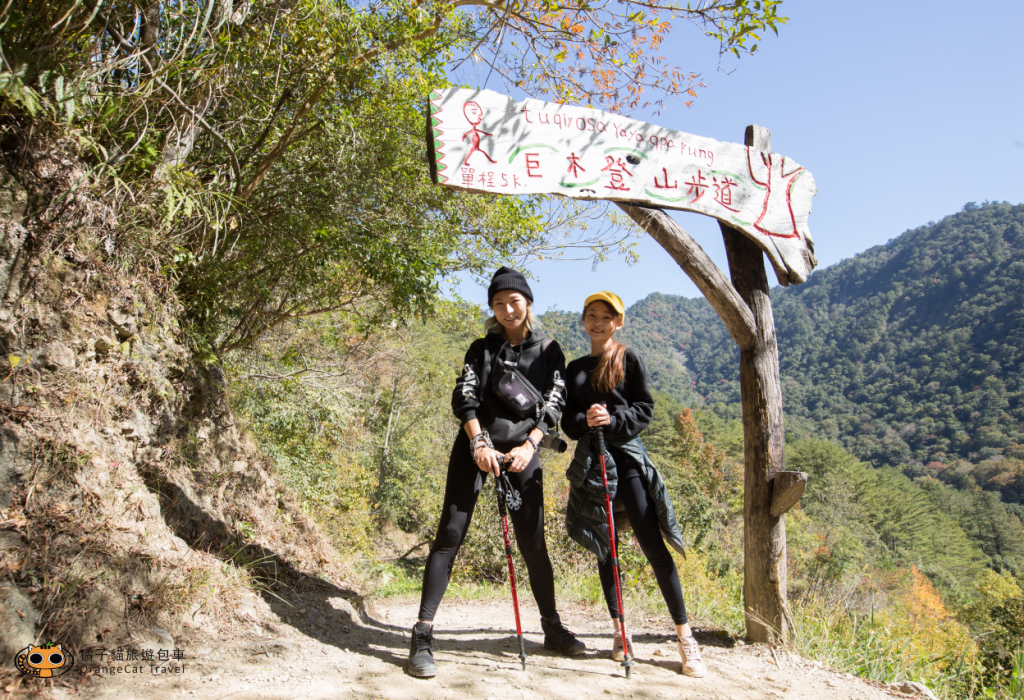 1. 因山區早晚溫差大,務必準備保暖的厚外套
2. 一雙舒適好走、防滑、防潑水的鞋
3. 登山杖(可視個人情況)
4. 輕便的防雨用具
5. 充足的水和能迅速補充能量的糧食
6. 確認氣候(交通部中央氣象局:https://ubin.io/aAHGpQ)
7. 簡單的過夜盥洗包
8. 愉快的心情&充足的睡眠
DAY1
7:30 Departure from Guting/Hsinchu High Speed Rail Station
We started early on the day of climbing, but the advantage of being with the group is that we don't have to drive by ourselves, so after we gather at Guting Station, we will have a shuttle bus to take us directly to Simacus. If you are not departing from Taipei, you can choose to pick up and drop off at Hsinchu High Speed ​​Rail Station at 8:00 in the morning!
8:20 - 12:00 Hexing Station、Jinping Bridge、Jinping Guoxiao、Yu Lao Guantai(lunch)

When the partners from Guting and Hsinchu high-speed rail stations gather, we are ready to set off for Simacus. This trip is very intimate along the way and there are many attractions to stop for lunch and lunch (after all, God's tribe is not so easy to reach):
#Hexing Station It is said that the station was originally to be abolished, but because a couple took over and claimed it, and turned it into a love train station, it has attracted many couples to experience the lucky atmosphere here during holidays.
#Jinping Bridge Located at the entrance of Jinping Village, the most well-known is the 14 Aboriginal statues on the bridge, which delicately depict the culture and legends of the Atayal Aborigines. It is well worth stopping to take a look.
#Jinping Guoxiao We got off the bus and looked at "Nara's Child". This is a mural created by a French street artist, Mr. Tong, in 2015 for Pianxiang Primary School.
At noon we went to the Yu Lao Observation Deck and enjoyed the lunch surrounded by the mountains (remember to bring your own lunch). Yulao Observation Deck has an elevation of 1500 meters, and the high altitude position has unbeatable mountain views, which attracts many passers-by to stop. However, it is important to keep warm in winter when the temperature is low in high mountains.
14:00 - 15:00 Warship Rock Suspension Bridge、Xiuyi Tribe、Taigang Control Station, forward Simacus

After lunch, we continued to Smakus. There were two great attractions along the way, namely the "Ship Rock Bridge" and "Xiuluan Tribe." When we went, it was about the end of November, and some of the trees had begun Turning red, unfortunately, if you come later, you can see the maple leaves in the mountains!!
16:30 - Simacus Tribal Tour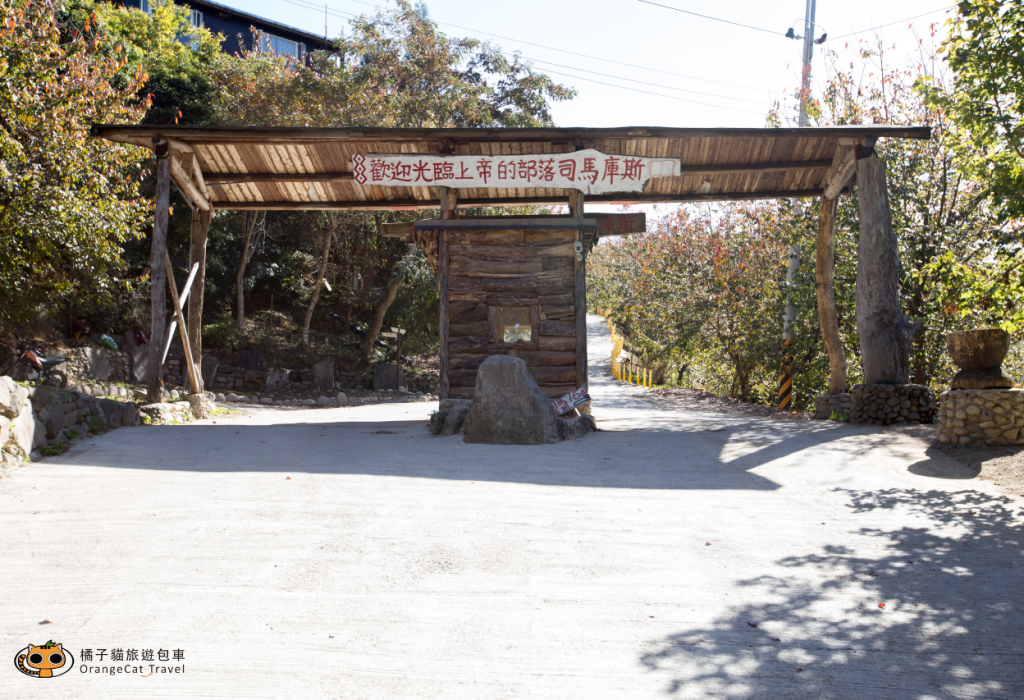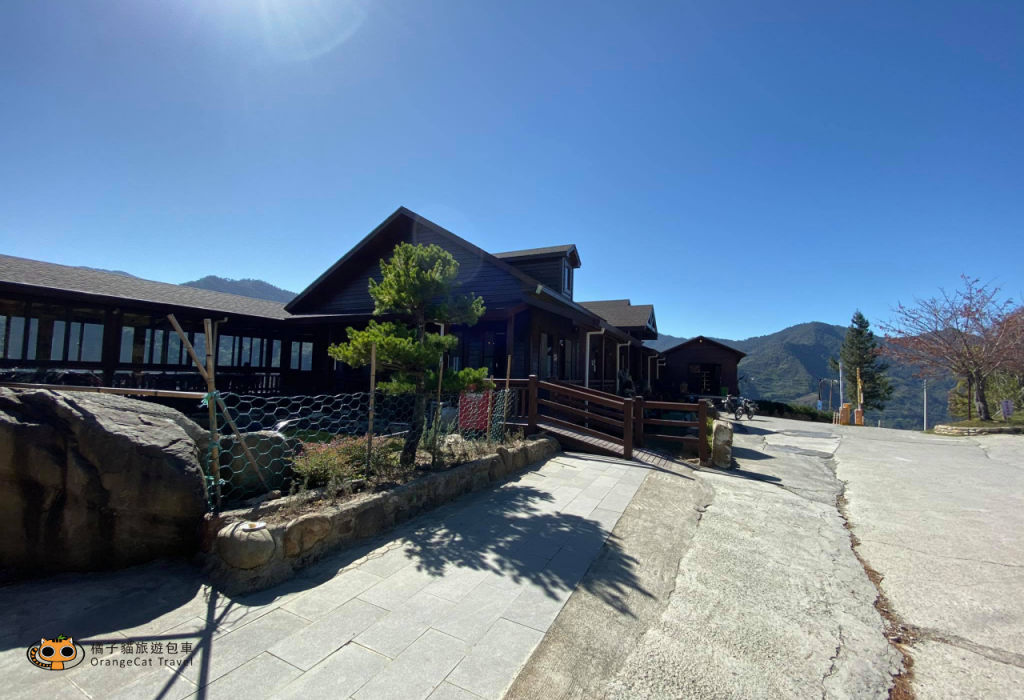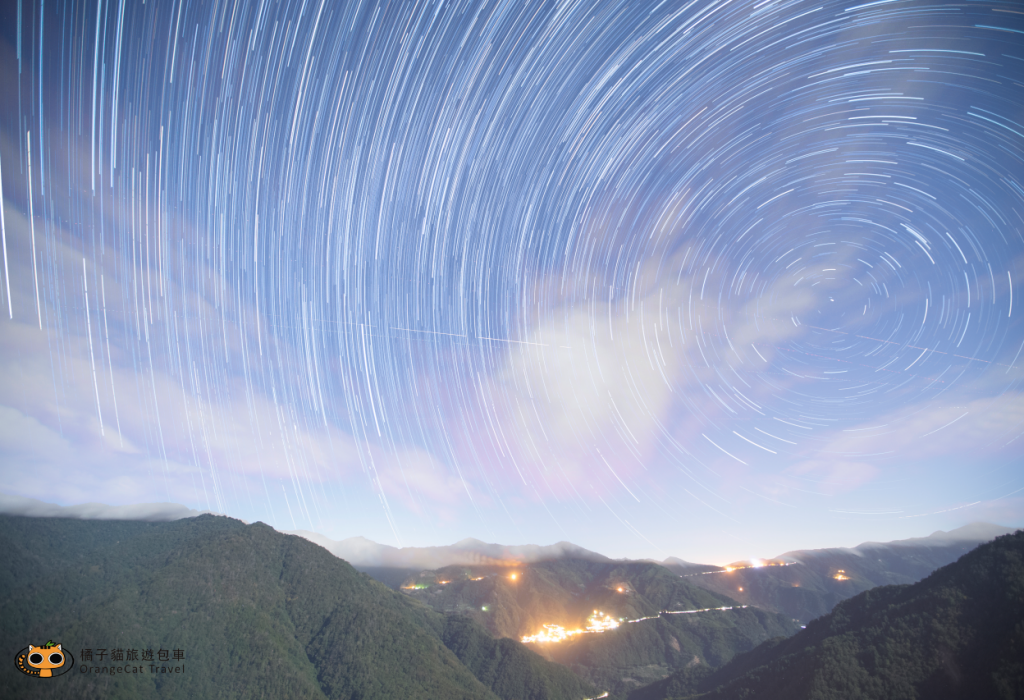 On the first day, we only arrived in Simacus about five o'clock. We were too beautiful along the way and we were too happy to stop and forget about it. We take a walk in the tribe while it is still dark, and take a good look at this tribe called a masterpiece of God, and it is said that if the weather is good, there is a chance to see the starry sky in the tribe at night! Everyone went to rest early after dinner at the tribe that day, because they had to keep their strength to welcome the giant wood trail the next day.
DAY2
9:00 - 12:30 Simacus Giant Wood Trail、YAYA Grand Master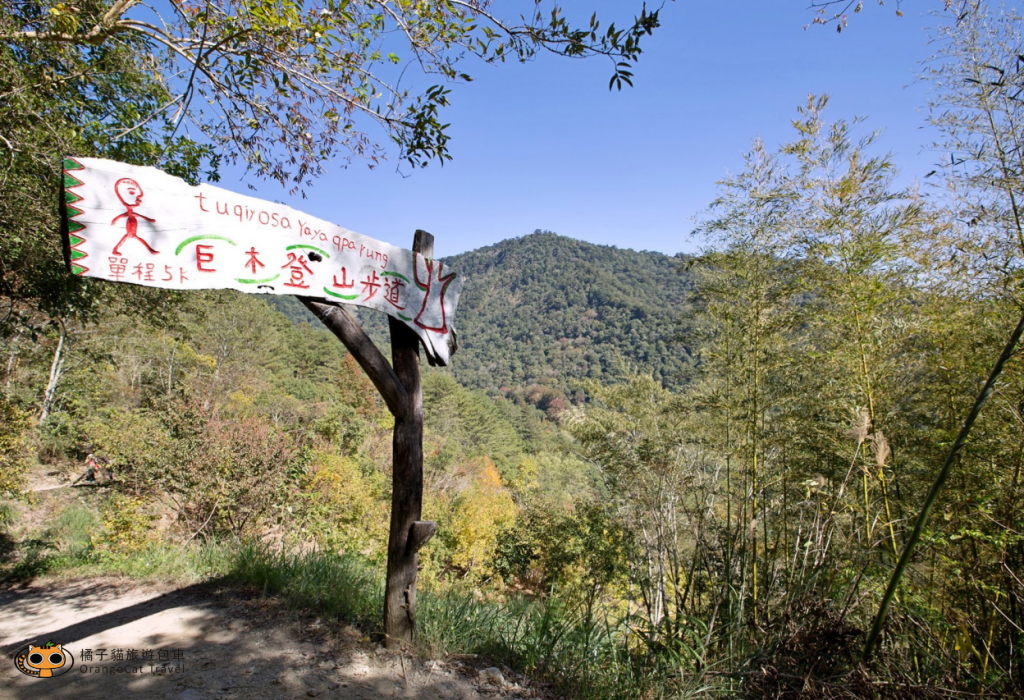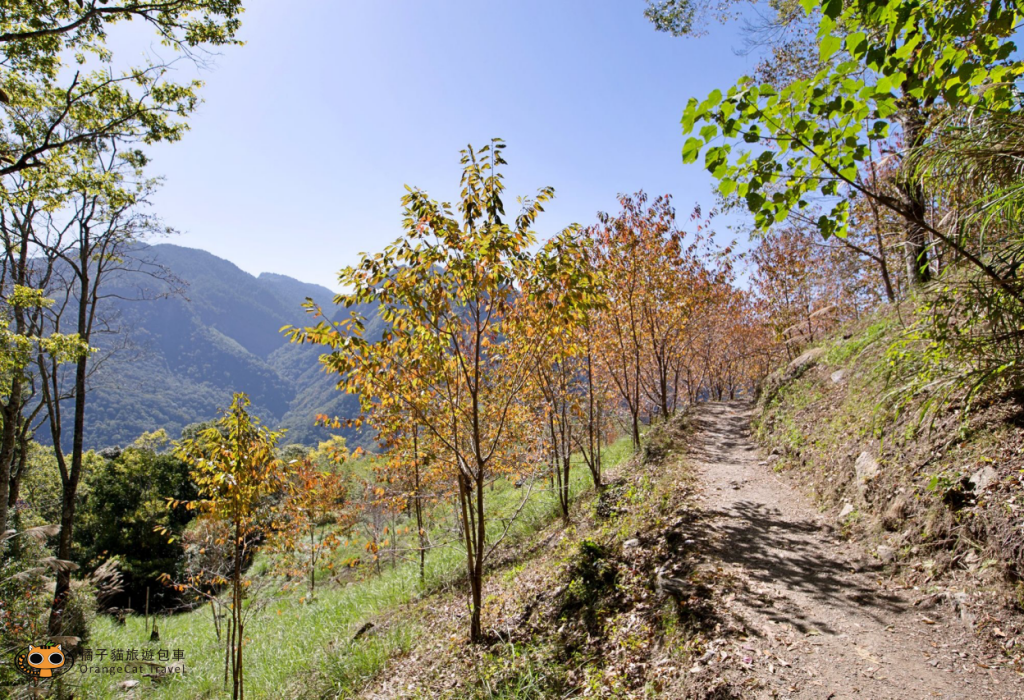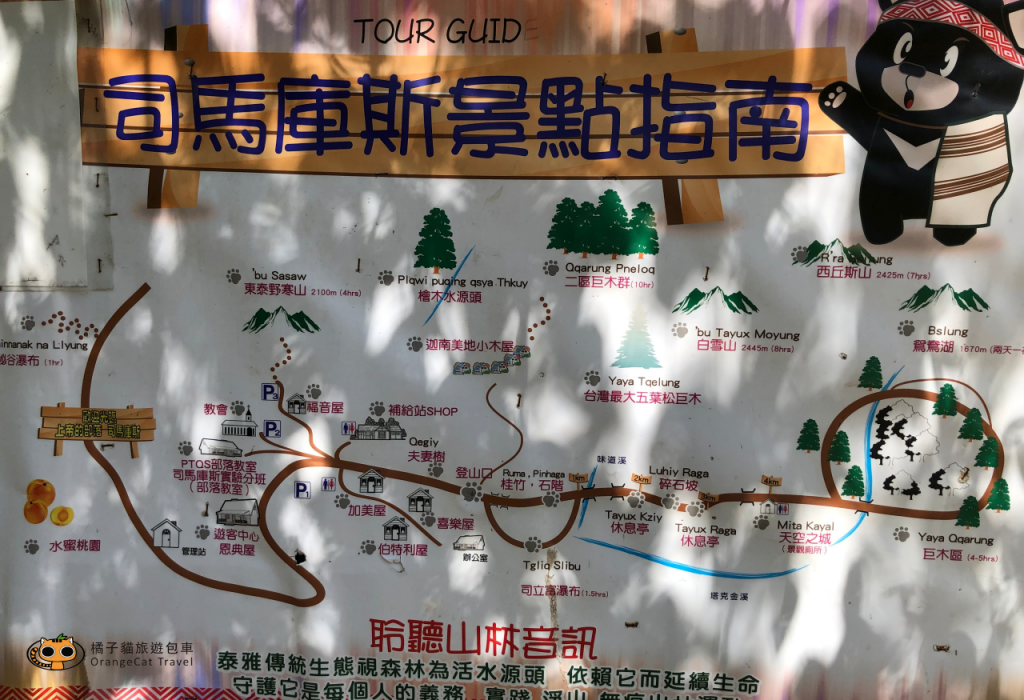 After breakfast at the home in the morning, we set off. The highlight of this trip is the "Simakus Giant Wood Group Trail". The guide said that many people came to Simakus for this trail, because it is a very ecological trail. It takes about 4 ~ 5 hours).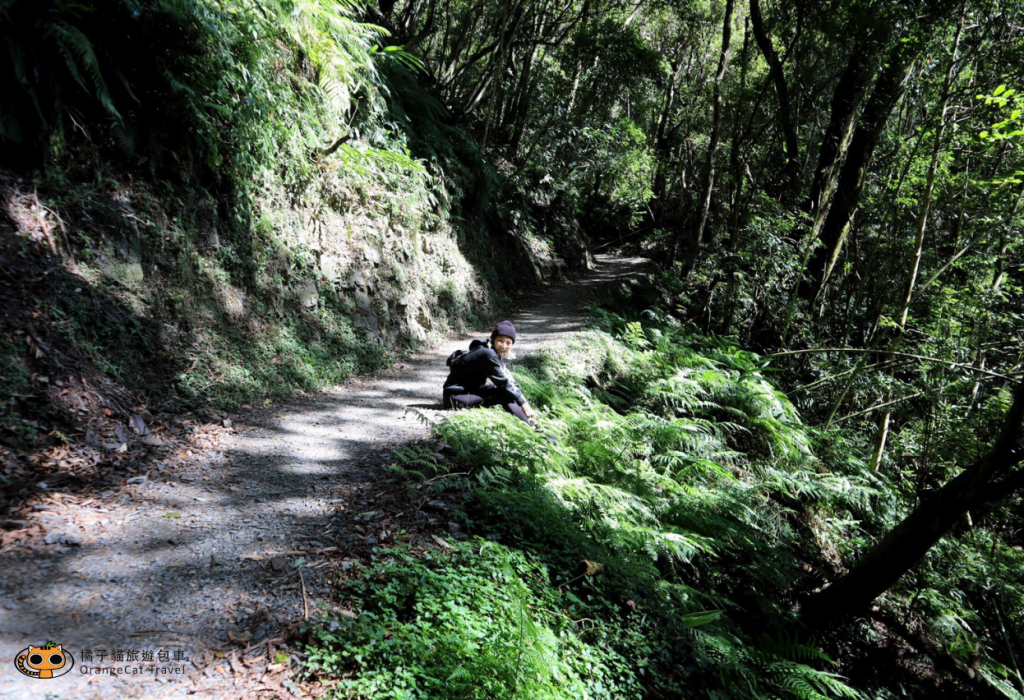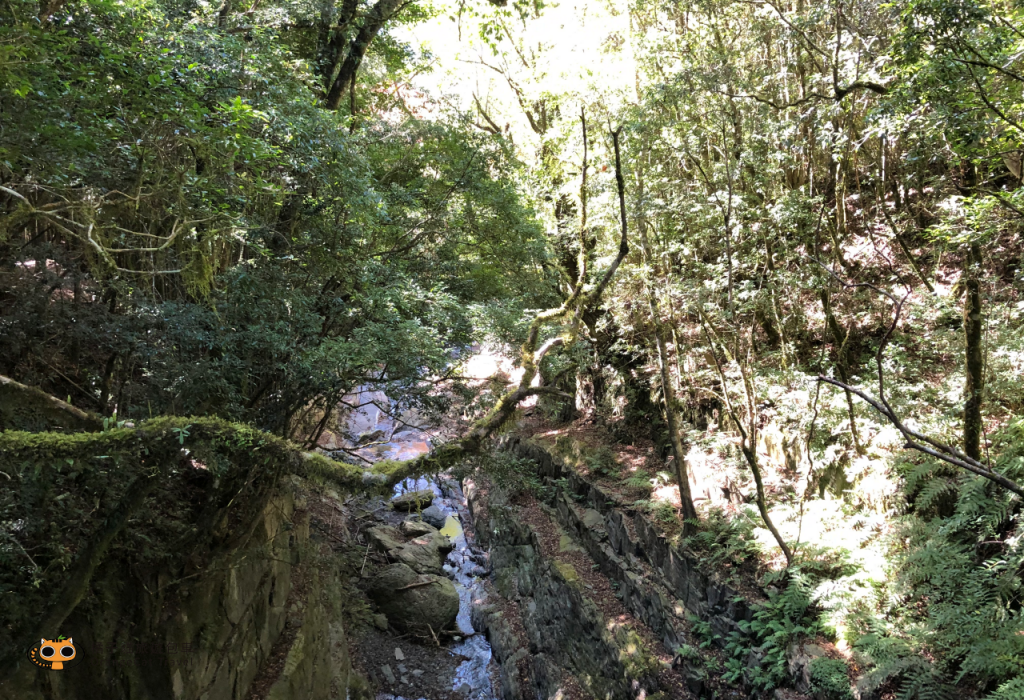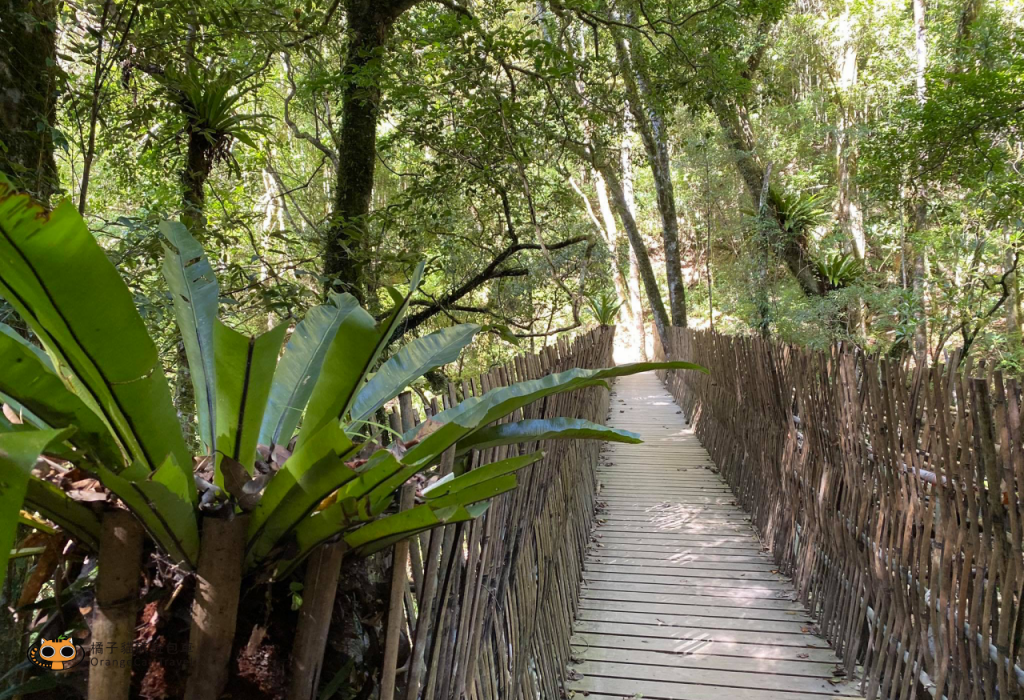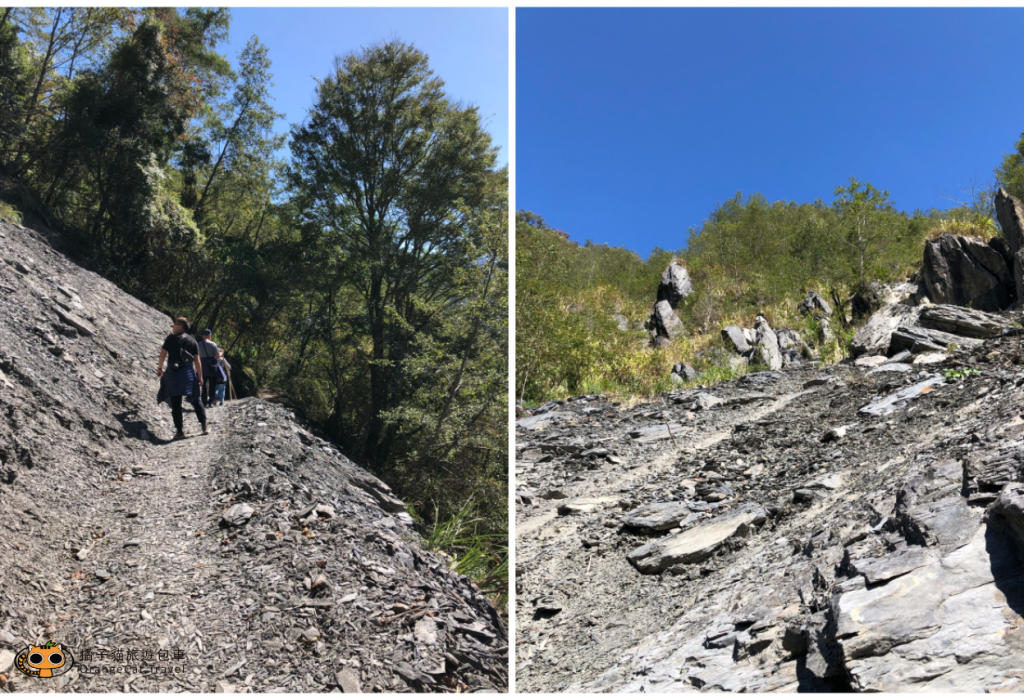 The en route scenery can be enjoyed from streams, wooden bridges, bamboo forests, woods, mountains, gravel cliffs, and even the mountain 's maple leaves. Besides the plants, you may also encounter wild animals to say hello, which is why Willing to pull such a far car here.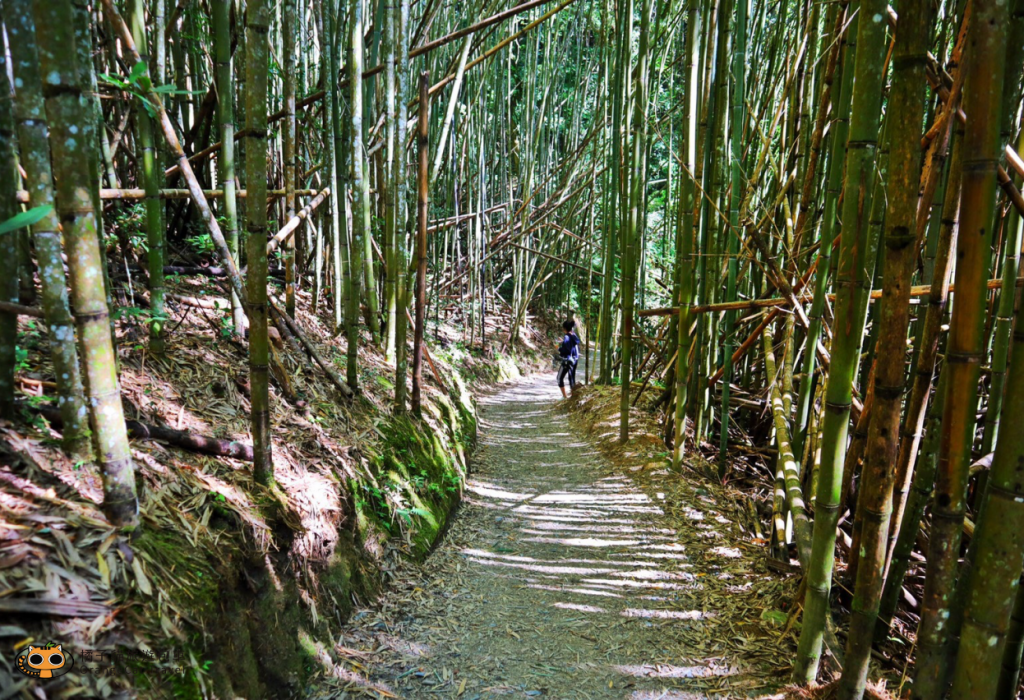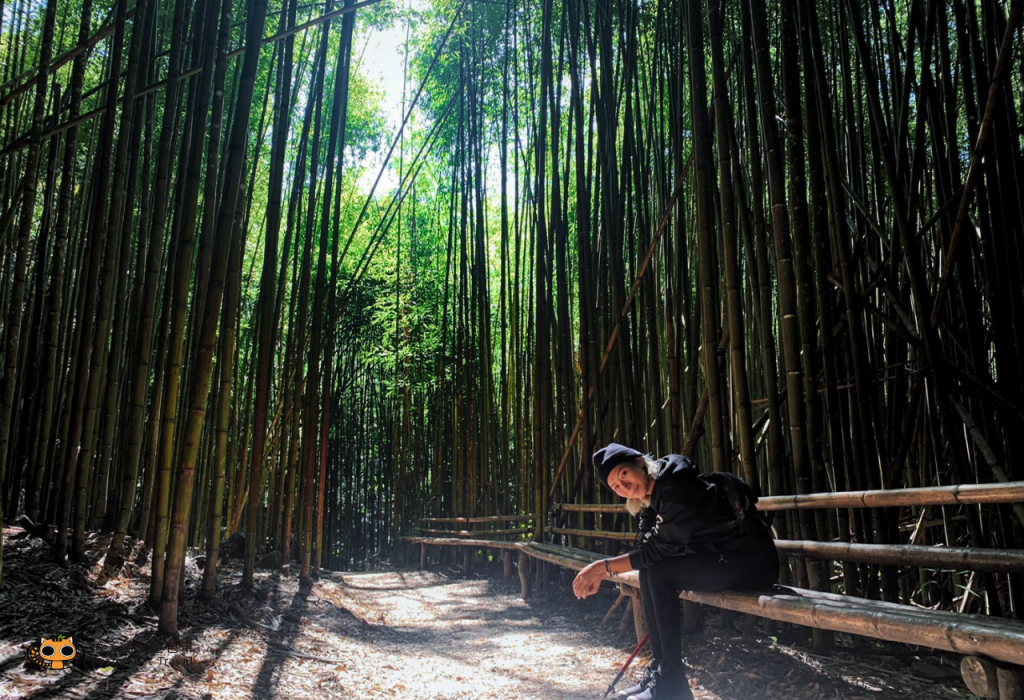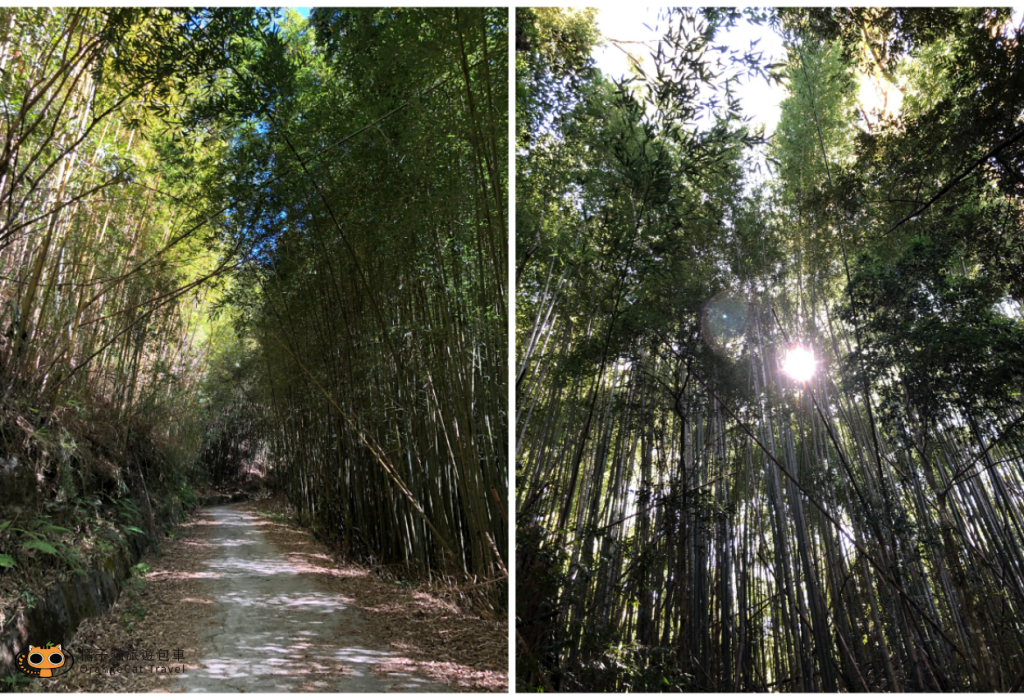 After entering from the trail entrance, we first crossed the Guizhulin Trail. The sun shined through the bamboo and reflected on the trail. Only when we have progressed, did our companions stop here to take beautiful photos for a long time, because this way the bamboo forest climbs normally. It's hard to come across.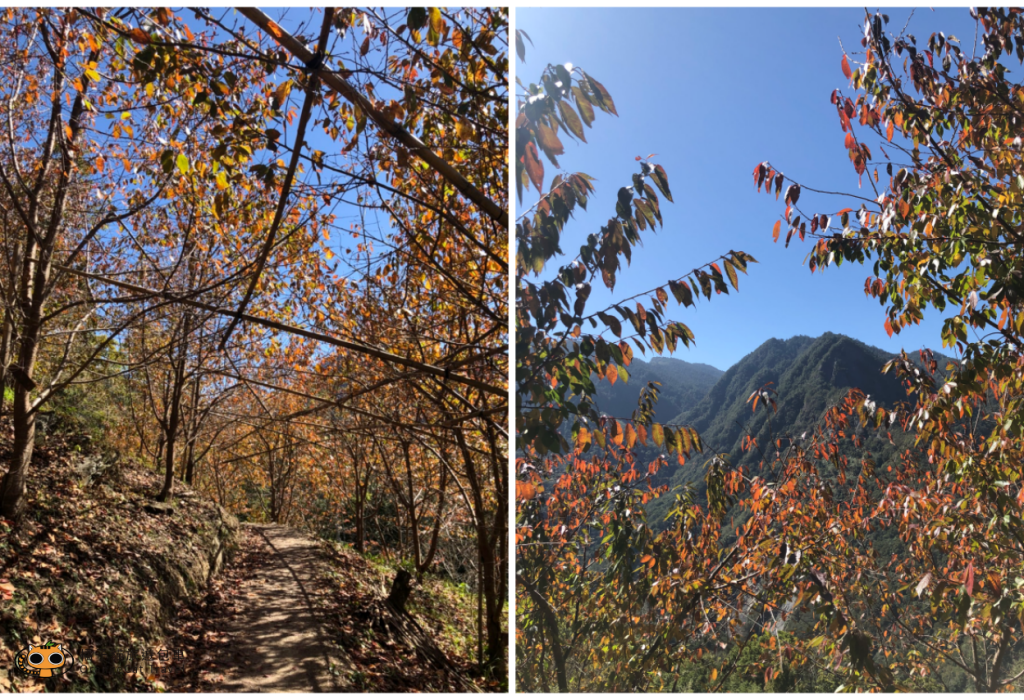 We also passed through the semi-red forest along the way. The guide said that if we come in December, we should be able to meet the red forest of the mountain. Although it is a pity, it is actually beautiful before it is all red.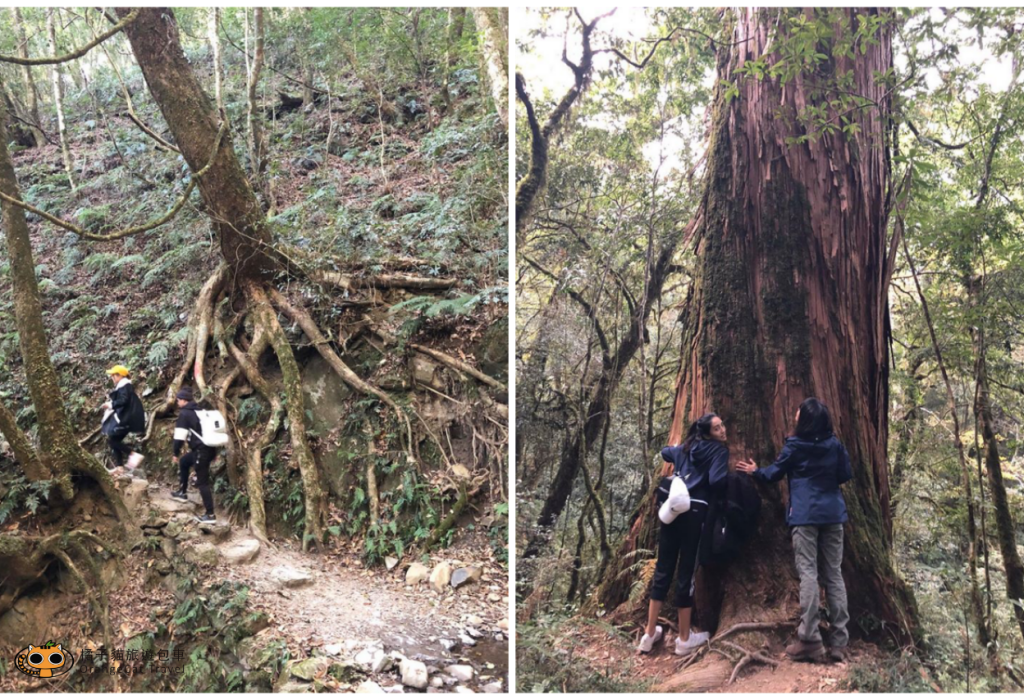 After passing the beautiful scenery and following the guidance signs of the giant wood group, we finally arrived at the legendary giant wood group area. There are nine giant trees here. Just walk around the trail counterclockwise to collect them all. The giant trees of Simacus do not look taller than the giant trees in other regions, but they are very upright.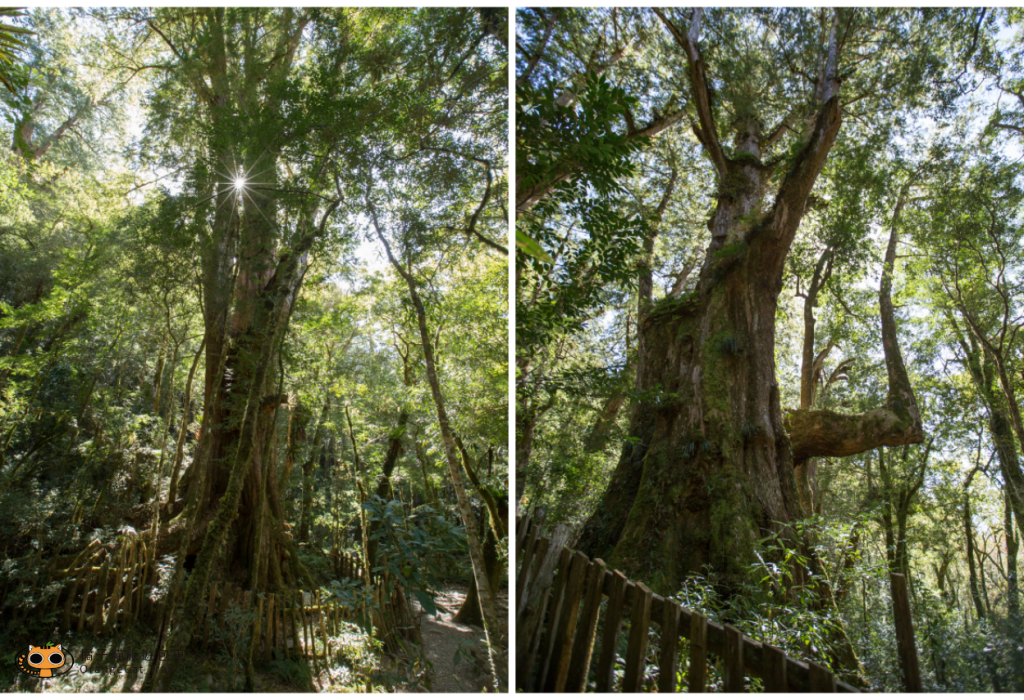 The guide told us that the giant woods here are almost never named, but except for one of them, which is very special and looks like a "big old god tree" with raised hands, he appeared in front of us just after speaking. I wo n't say where he is. If you have a chance next time, do n't visit and find out where the big master is!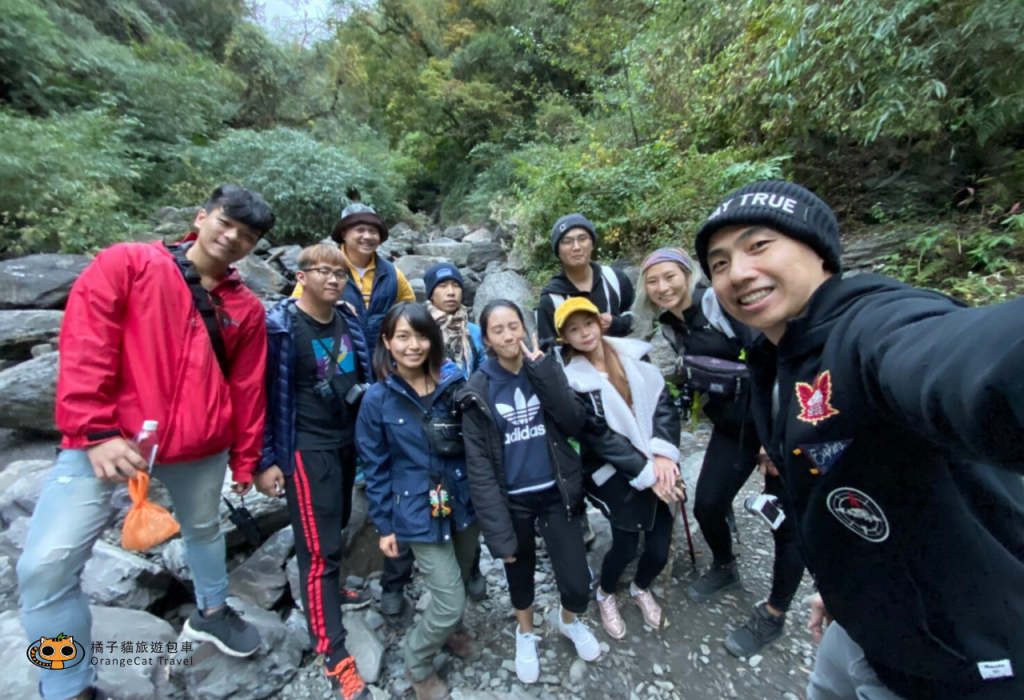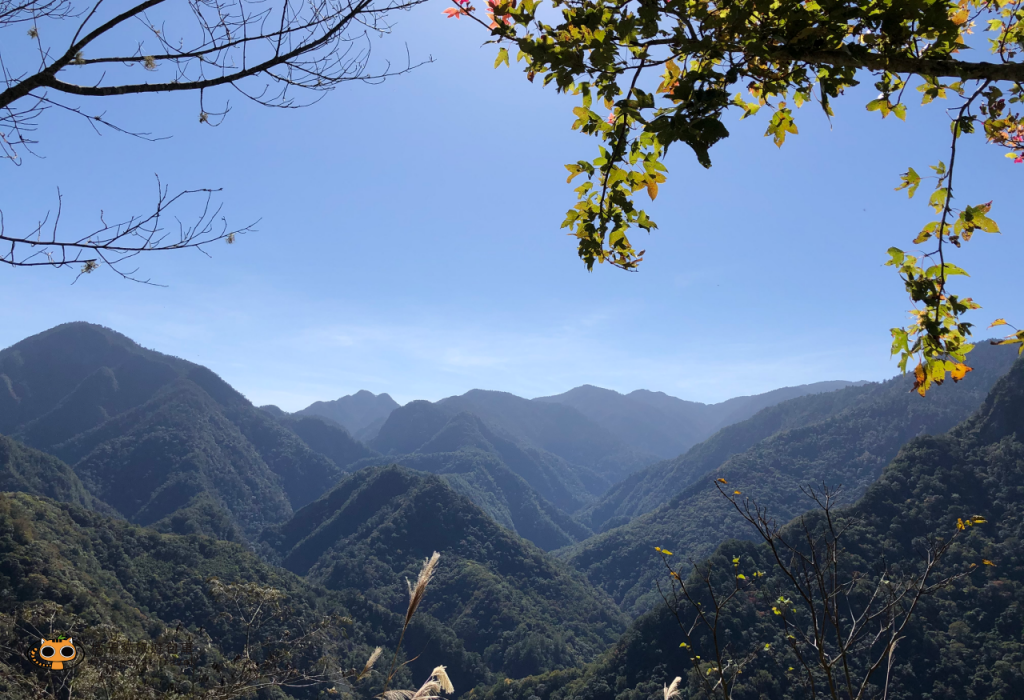 After walking to the giant wood group, our itinerary is also coming to an end. Everyone takes a break and is ready to go back to the original road. Once again, enjoy the beauty of Simacus. After all, we have come here all the way, but after this visit Everyone said in unison that this trip was very worthwhile, so come again when the maple leaves turn red this year!
OrangeCatTravel's experience
Along the way are very good gentle slopes, but because the distance to go at one time is quite long, we usually have to develop the habit of walking, otherwise it may be a bit difficult to walk. In addition, various road conditions (especially gravel cliffs) will be passed along the way, it is recommended to wear pairs of shoes that can prevent slippage to achieve more success!