A must-play experience this summer! Dream Milk Lake SUP + sailing around Guishan Island!
There are hundreds of water sports in summer, but do they seem to be all of them? This time I'm going to introduce a hidden version of water activities "SUP on the Dream Milk Lake" and "Riding a Sailing Boat around Guishan Island". Not only are they special to experience, but even the scenic spots are not easily accessible. This summer, the fun is different. Right!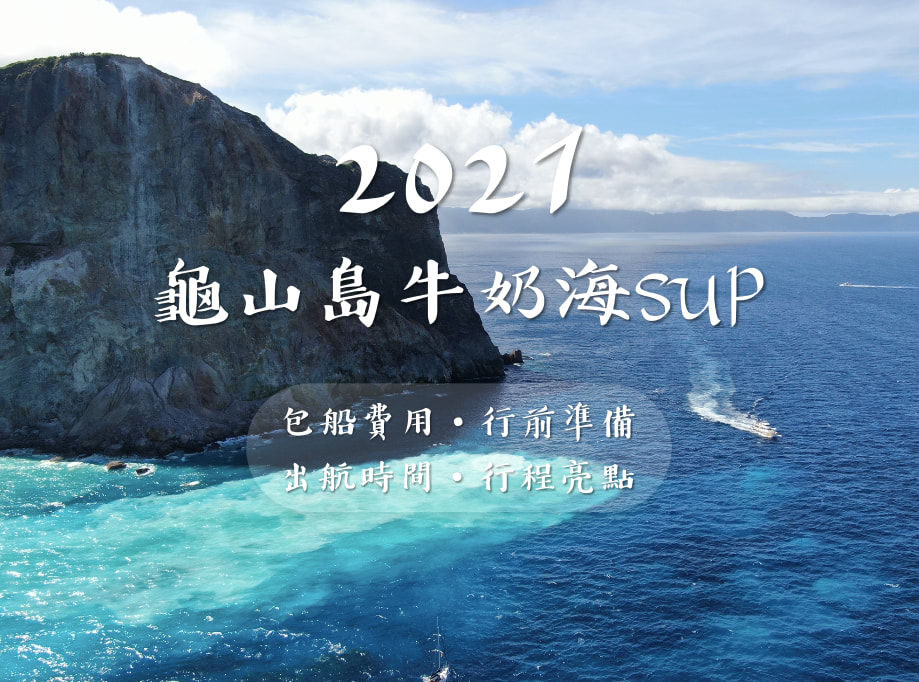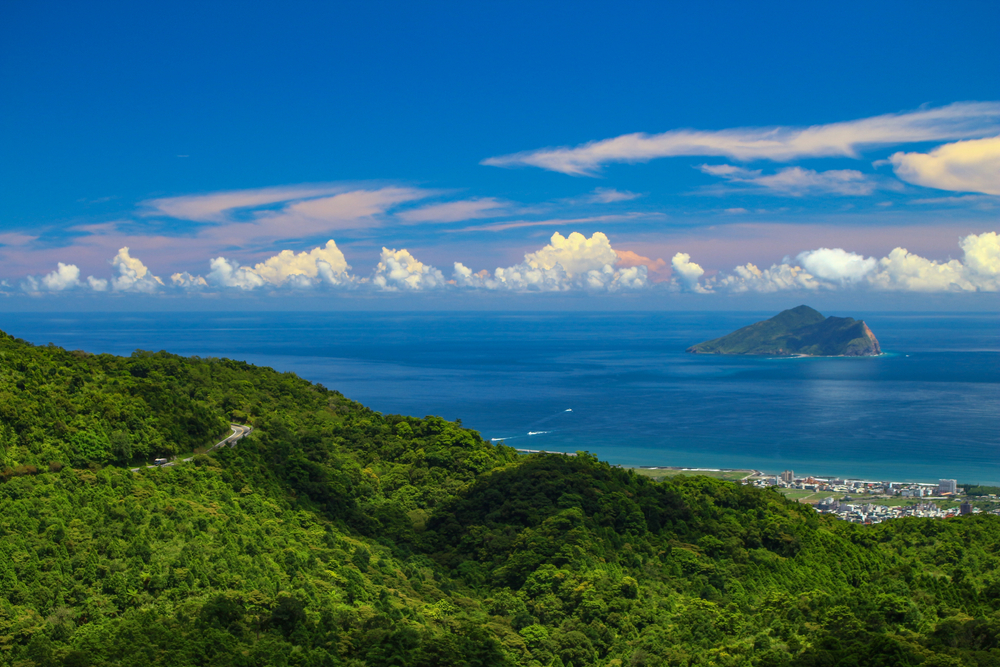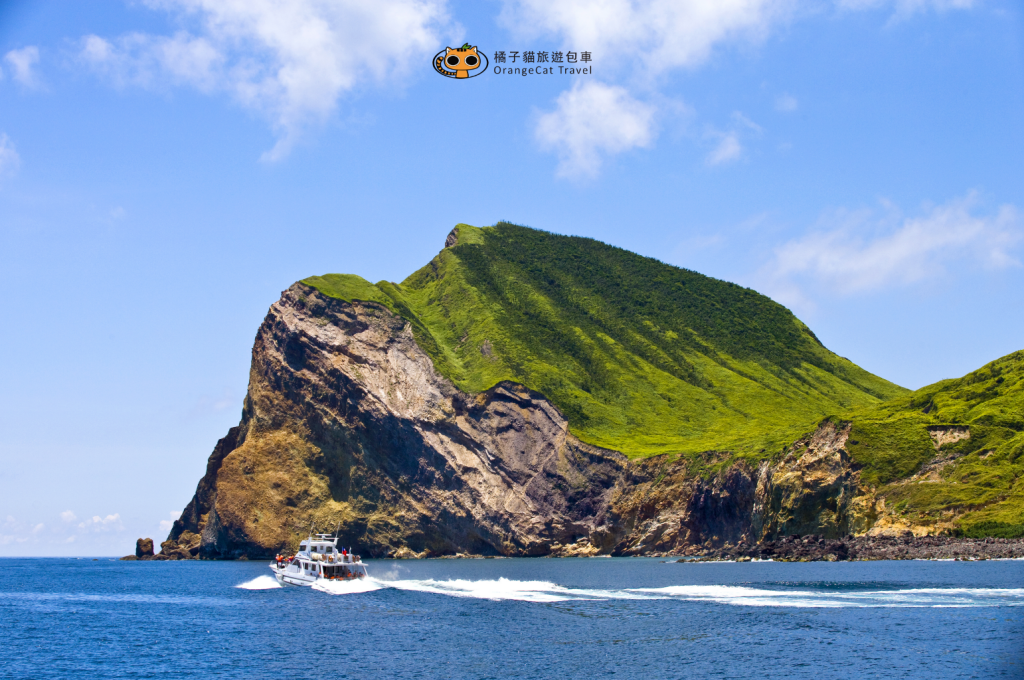 Transportation (Arrival at the meeting place: Wushi Port)
1. By car (from Taipei): Take National Highway No. 5 to Toucheng Interchange, exit at No. 30- Toucheng Interchange, and then take the Taiwan Geng Line and Section 2 of Huanzhen East Road to Gangqian Road. Wushi Port.
2. By bus (departing from Taipei): At Nangang Interchange Station West Station, take bus 1877 to Wushigang Interchange Station, and then walk for about 18 minutes to Wushi Port.
3. Chartered car (departing from residence): order a car charter service on the Orange Cat Travel Charter official website before departure, and you can depart from your residence directly to your destination at the specified time.
Note before you go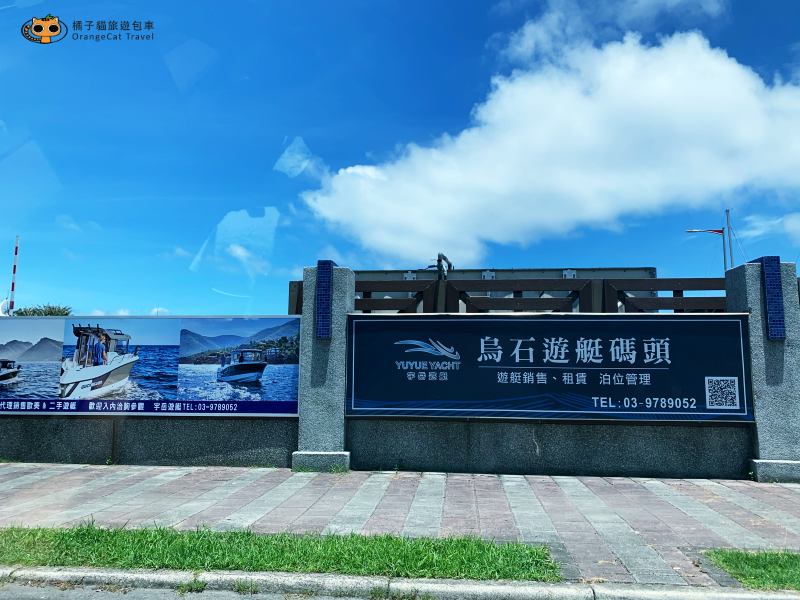 1. Assemble for departure: On the day of departure, the driver will directly send everyone to the boarding location "Wushi Yacht Pier", which is not open to the general public! In addition, because the sunrise group has to leave in the dark, and there are no breakfast vendors nearby, it is recommended that you eat in advance, but do not eat too much to avoid seasickness. In addition, if you are prone to seasickness or have heavy waves on the day, please try to take the seasickness medicine half an hour before!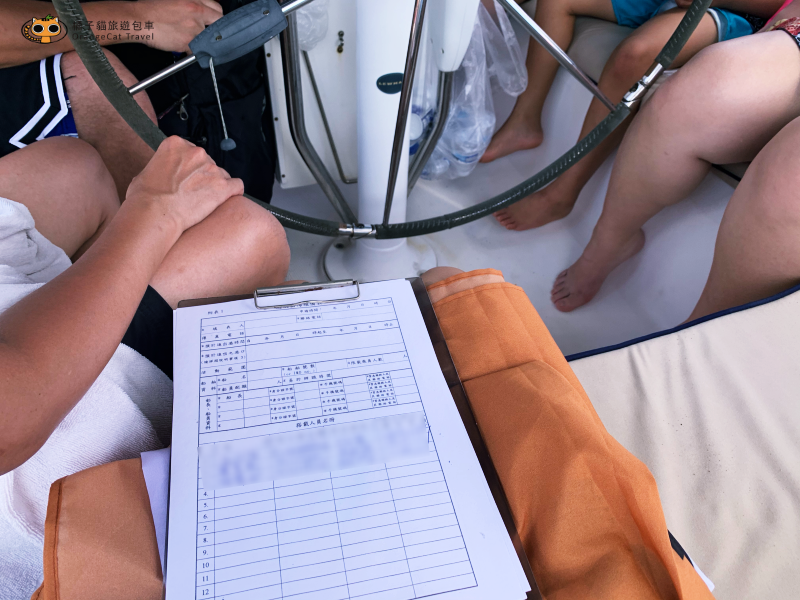 2. Boarding: There are two things to do before boarding. The first is that the shipping company stipulates that slippers should be placed on the shore not to be brought on board; the second is to fill in basic information, including emergency contact persons.
Meet the Dream Milk Lake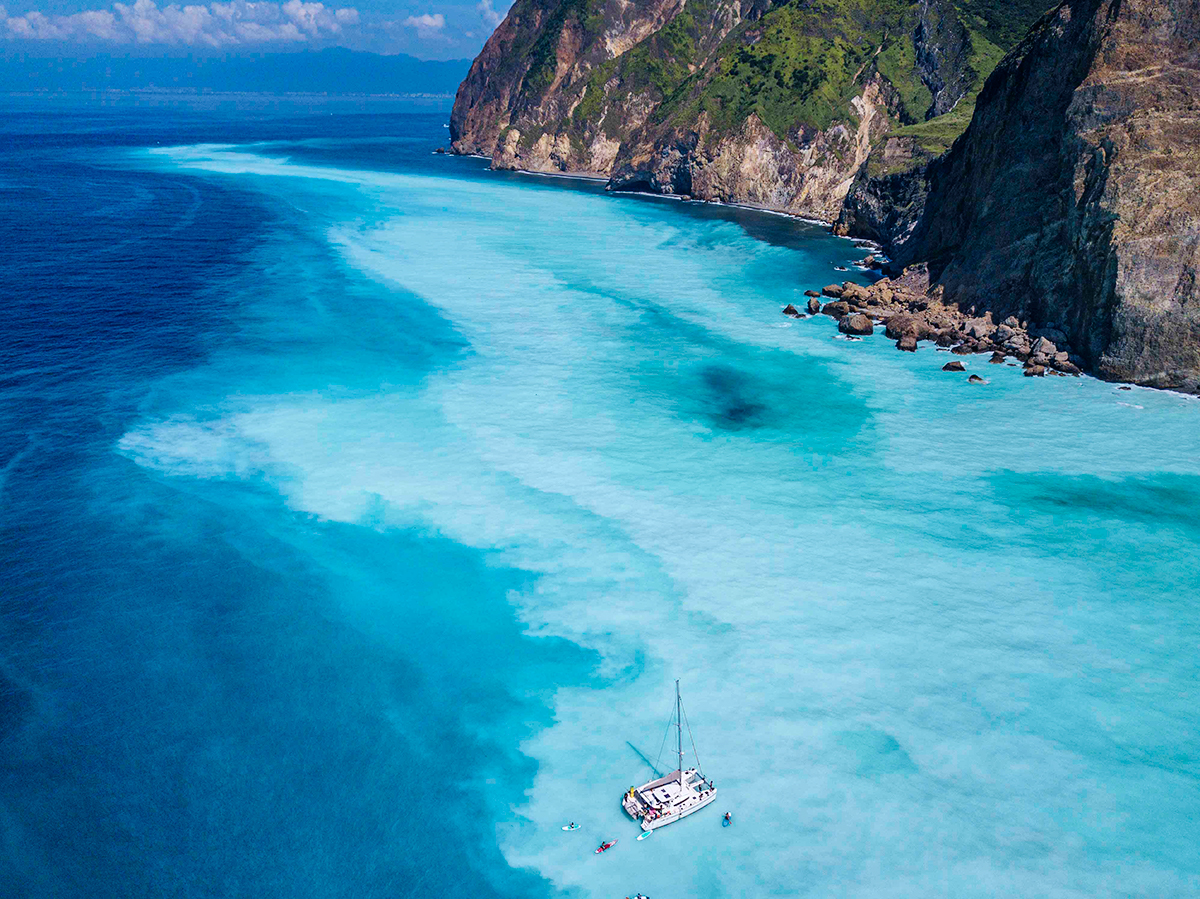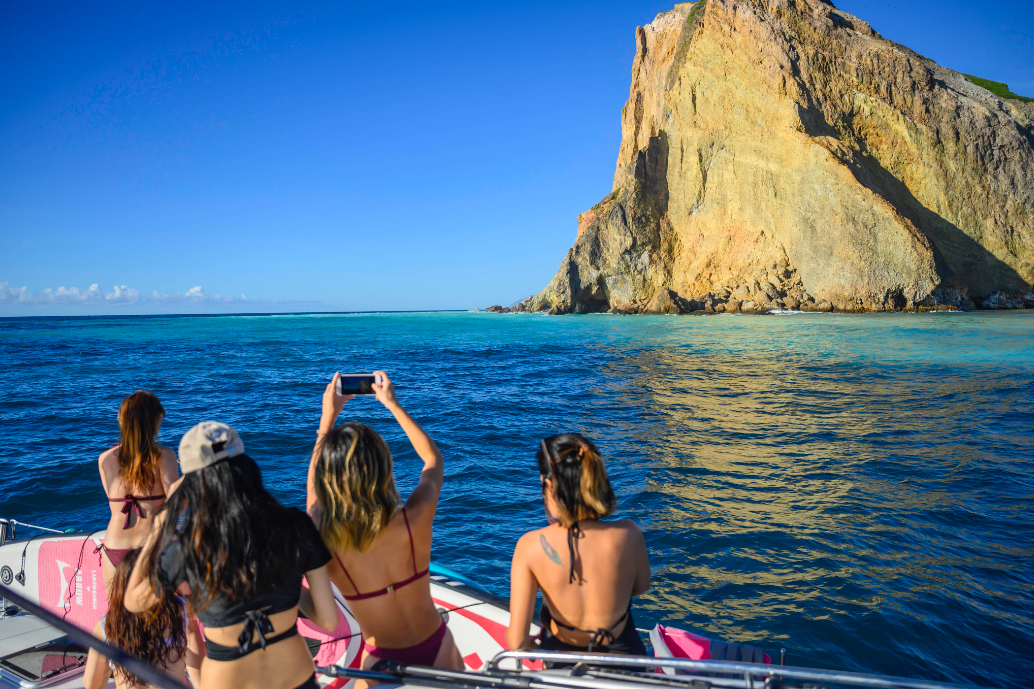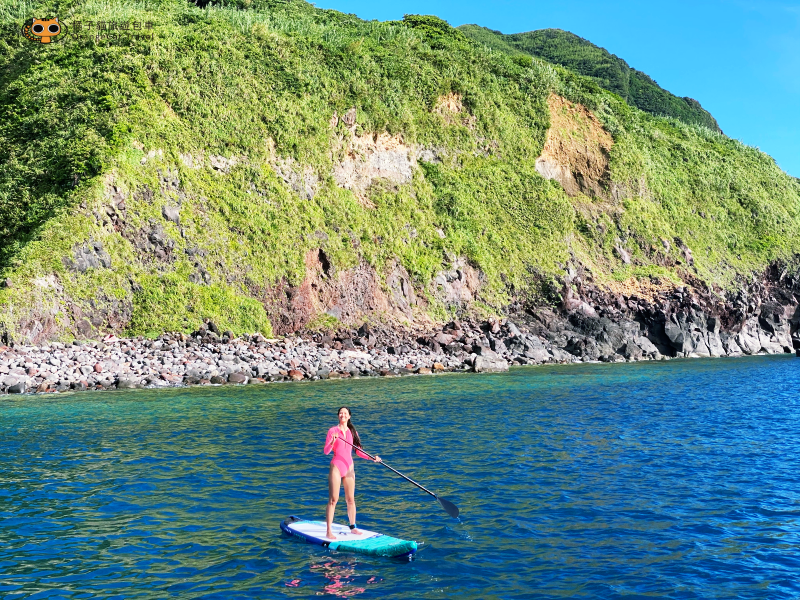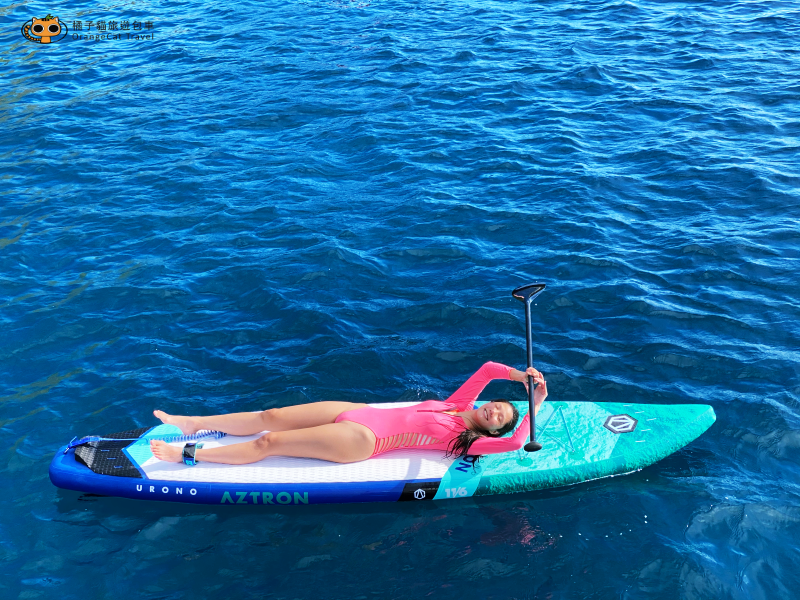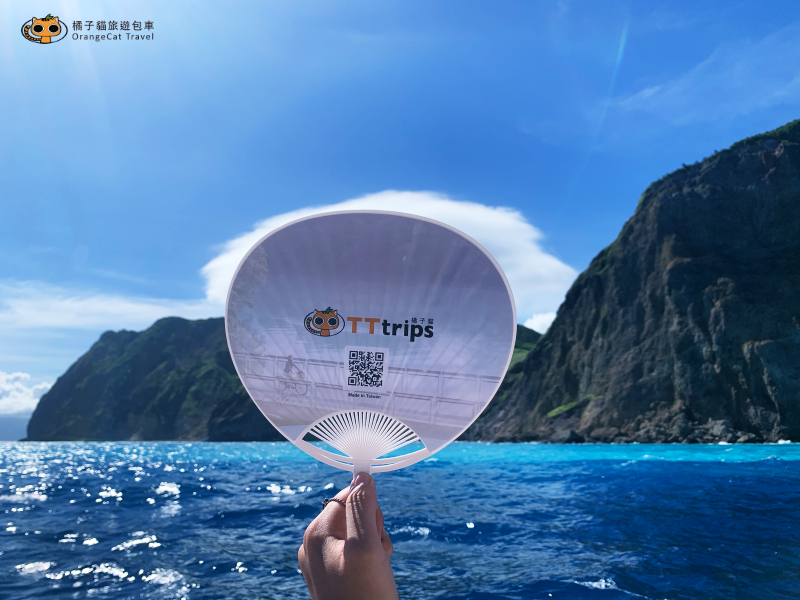 The place to play SUP this time is a highlight, which is the "Milk Sea" hidden around Guishan Island. When the island's undersea hot springs gush out, the deep blue water meets the hot springs, naturally forming a milk-like healing. Layering, standing on the SUP and entering the sea at close range is as dreamy as walking into a movie poster
Special reminder: The blue milk sea area that you most want to visit only occupies a small part of Guishan Island, and the current in that area is very strong, so it depends on the wind and waves of the day, and the captain decides whether to launch SUP activities! The Milk Sea also depends on the luck of each group. The eruption of the seabed hot springs will affect the obviousness!
Guishan Island secret water activities