Are you bored by the epidemic? Yilan 10PLUS Outdoor Outing Spot
Because of the epidemic, you can't go out. How long have you not been outing and breathing the fresh air of nature? Is the mood also depressed? Come and take a look at the 10PLUS Yilan outdoor attractions that are elaborately selected by Orangecat Editor. Put it in your pocket list, and then visit after the epidemic~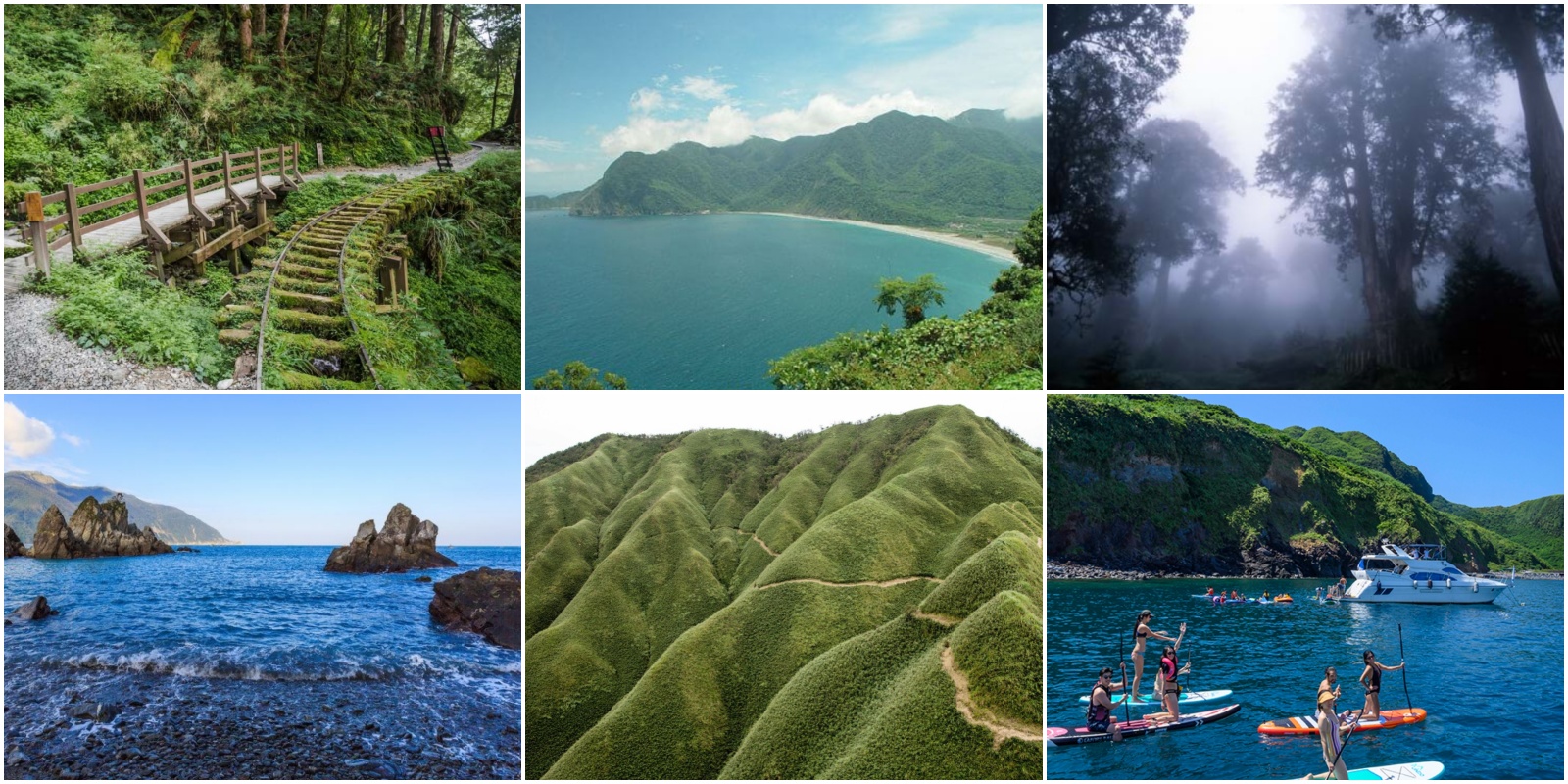 Read More
Attractions
1. Take a sip of matcha ice cream | Matcha Mountain (Mt. Notre Dame Trail)
Comparing to the popular "Matcha Ice Cream Mountain" by Japanese photographer Kengo Kobayashi, the climbing trail of Mount Sanzhuang is part of Wufengqi Scenic Area. In addition to forest trails, there are also three-level waterfalls that spill down from the mountain wall. You can take a forest bath to relax, and in summer you can also play in the water to cool off the heat, which is quite suitable for family outings and walking children. 看更多抹茶山美照>
Located:導航前往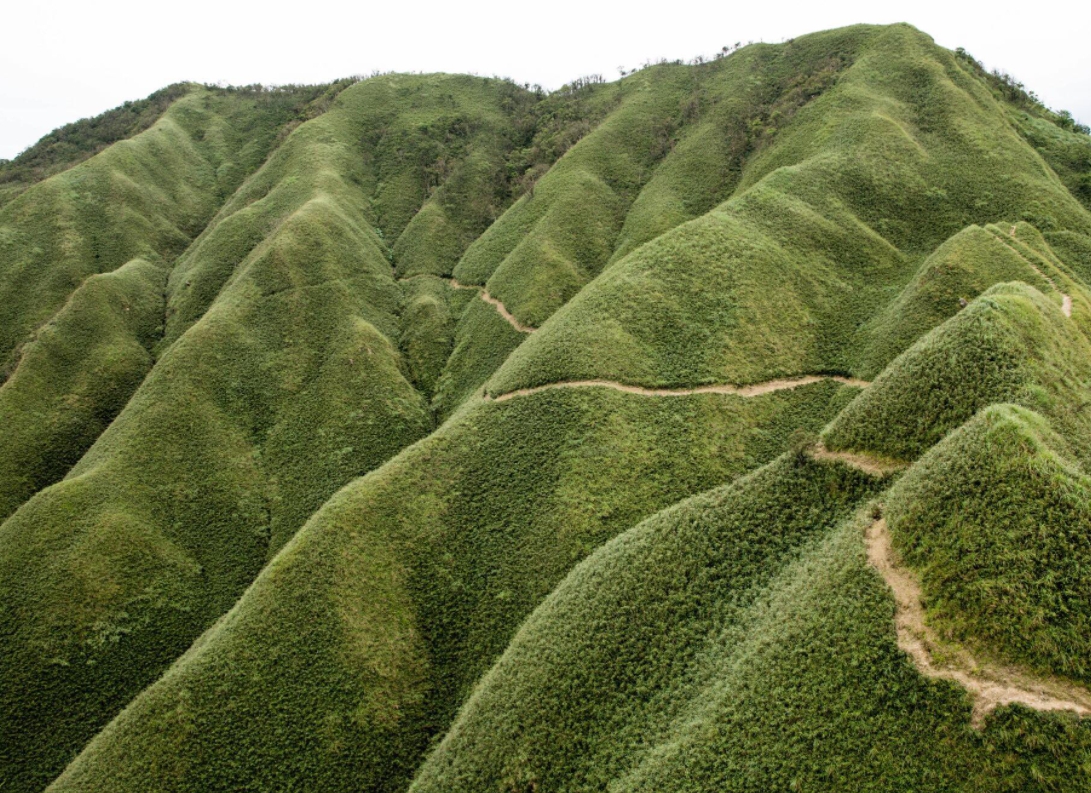 圖片來源:翻攝小林賢伍臉書
Recommended Food
A local bakery famous for taro buns,義珍香烘焙坊
Thick panna cotta rolls and multi-layered Napoleon pie are signature desserts,奕順軒
Crispy outside, soft inside with chewy texture , full of green onion omelet,頭城阿公蔥油餅
Crispy pie crust, stuffed with chopped green onion egg,阿嬤蔥油餅
Private Recommended Attractions
Children can get close to cute animals such as sambar + sheep bleating,水鹿咖啡親子餐㕔
A park with wide views and large green grasslands where you can picnic,龍潭湖公園
2. Serene and magnificent small harbor | Dong'ao Bay
It starts from Wuyanjiao in the north and ends at Wushibi in the south. It looks like a "concave shape" with a total length of about two kilometers. It is a combination of beach and reef. It's at the southernmost tip of Dongao Bay. If you want to see the magnificence of the entire Dongao Bay, you can overlook the Suhua Highway above Wuyanjiao. In recent years, it has been planned to be the center of sea fishing and yachting. It is also very suitable to come here to listen to the waves, steal a life for half a day, and enjoy the time without competition. 看更多東澳灣美照>
Located:導航前往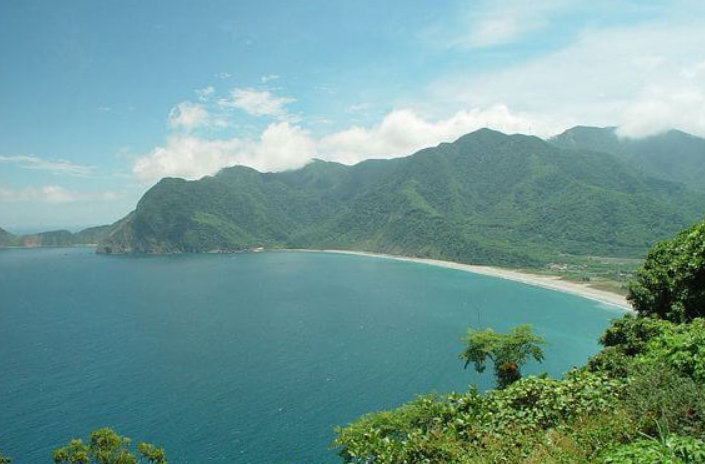 圖片來源:蘭陽資訊網
Recommended Food
Open only 4 hours a day, use the fresh catch of the day,,阿滿姨小吃部
Private Recommended Attractions
The natural spring water where you can see the fish swim freely and is cold enough to squeak you,東岳湧泉
3. Let's have a cup of matcha! Wanglongpi
Also known as Ruanpi, located in Yuanshan, Yilan, the water level will rise and fall with the amount of rain, and the emerald-green lake is like a cool matcha. There are not only red curved bridges in the lake, but also small islands and "Wanglong" for people to keep cool. "Pavilion", you can feel the cool breeze blowing in the mountains from time to time, which is the best enjoyment in the hot summer! Surrounded by lakes and hiking trails, it is also a good place for families to walk leisurely. 看更多望龍埤美照>
Located:導航前往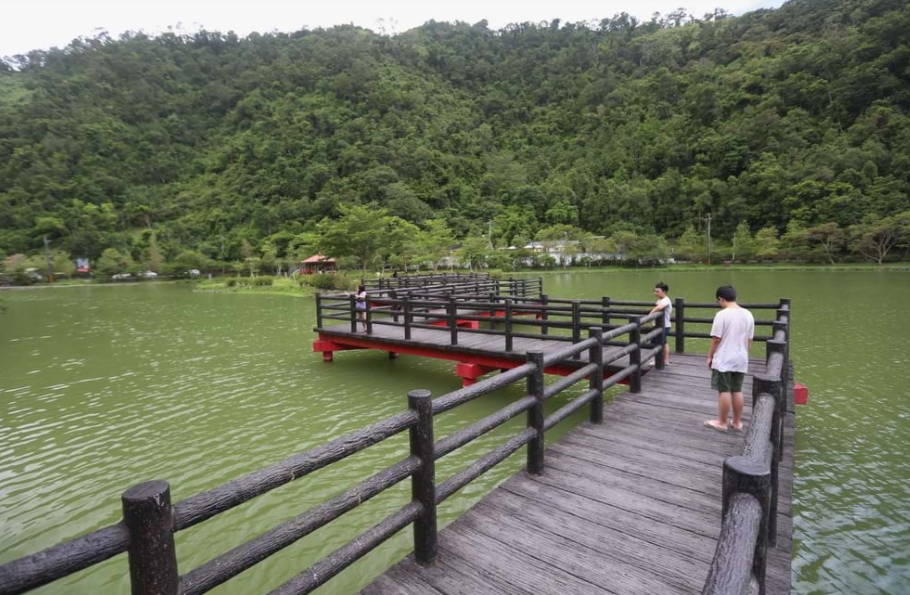 圖片來源:宜蘭勁好玩
Recommended Food
Goose noodle soup / rice noodles all-you-can-eat , a specialty store with sweet and tender goose meat,望龍埤鵝肉攤
Private Recommended Attractions
Treading water, playing in the water. It can be reached in about 15 minutes,猴洞坑瀑布
4. Full of mackerel | Nanfangao Fishing Port
It was established during the Japanese Occupation and is the earliest fishing port in the area. It is located in the Yilan Suao Port. It is one of the three major fishing ports in Taiwan and an important base for the eastern ocean fishing port. The catch of mackerel is the largest in Taiwan. Many fast-fried shops allow visitors to taste the fresh seafood that has just landed here. 看更多南方澳美照>
Located:導航前往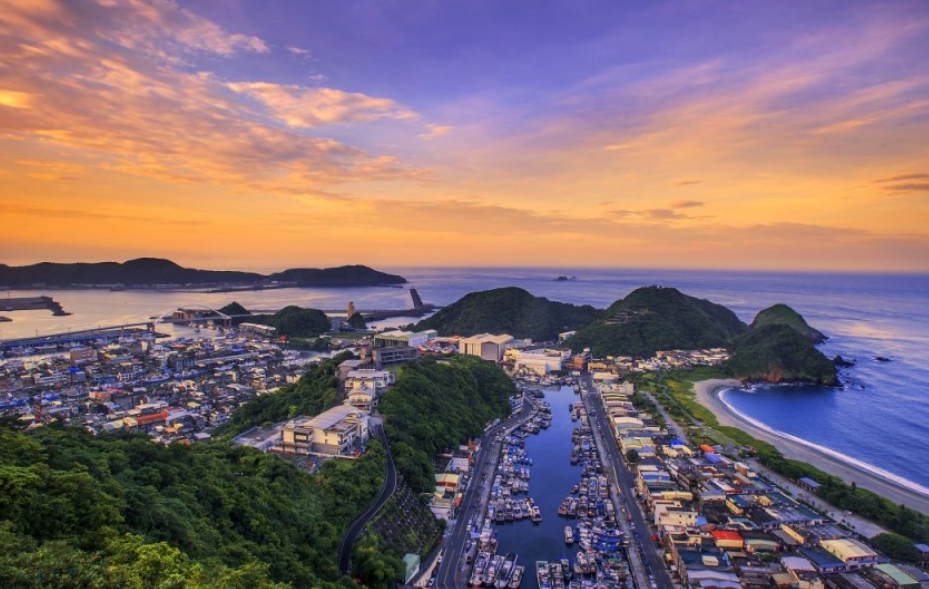 圖片來源:東北角暨宜蘭海岸國家風景區
Recommended Food
A cheap and affordable meal for two people who don't have to be afraid to order,味珍活海鮮餐㕔
rivate Recommended Attractions
A private bay which Nanfangao residents can take a walk,內埤海灘
The largest sand-necked terrain in Taiwan! Good place for playing in the water and snorkeling,豆腐岬
On the commanding heights of Nanfangao 南方澳觀景台
5. Bird watching classroom | Dongshan River Bicycle Path
Along the Dongshan River, from the Dongshan Railway Station to the Wujie Gate near the Water Park. There are many bellows trees planted on both sides of the driveway, and various water activities can be seen along the way, such as dragon boating, windsurfing and large sightseeing boats. The estuary wetland is rich in ecological diversity, and it is also the most bird watching during the water bird season. The best place is a living ecological classroom; along the road, there are green turf for rest and picnics. It is an approachable bicycle path suitable for visiting in all seasons. 看更多冬山河自行車道美照>
Opening hours: 07:00-22:00 in summer, 08:00-22:00 in winter
Admission fee: free, parking lot cleaning fee is NT$50, extra charge for children's play
Car rental fee: According to different operators, bicycles and cooperative cars are about 300 yuan or less; electric cooperative cars are about 500 or less (may be for a limited time).
Located:導航前往
圖片來源:宜蘭勁好玩
Recommended Food
A healthy meal with the concept of eating "prototype food",,有蟲咬物文創餐屋
Private Recommended Attractions
Avoid the sun! You can enjoy the wonders of the same source of water and fire, and you can relax on the slide outside of the water.,武淵水火同源大碗公溜滑梯
6. Looks like five petals plum blossom | Plum Blossom Lake (Meihua Lake)
Meihua Lake is also known as Dapi and Jinghu Lake. Because it is surrounded by mountains on three sides and shaped like a five-petal plum blossom, it was named Meihua Lake by the former President Jiang Jingguo. It is a natural reservoir with equivalent uses for irrigation and conservation of water resources, as well as agriculture and education. Function: In addition to boarding the trail around the lake for a bird's eye view of the entire lake area, you can also choose to take a boat to experience the water scenery. 看更多梅花湖美照>
※Ferry ticket (8-person electric boat): 75 yuan for full ticket and 35 yuan for half ticket.
※The first boat is at 09:00 and the last boat is at 17:30. Every 30 minutes is a voyage, and the boat schedule is closed at 12:30 noon.
Located:導航前往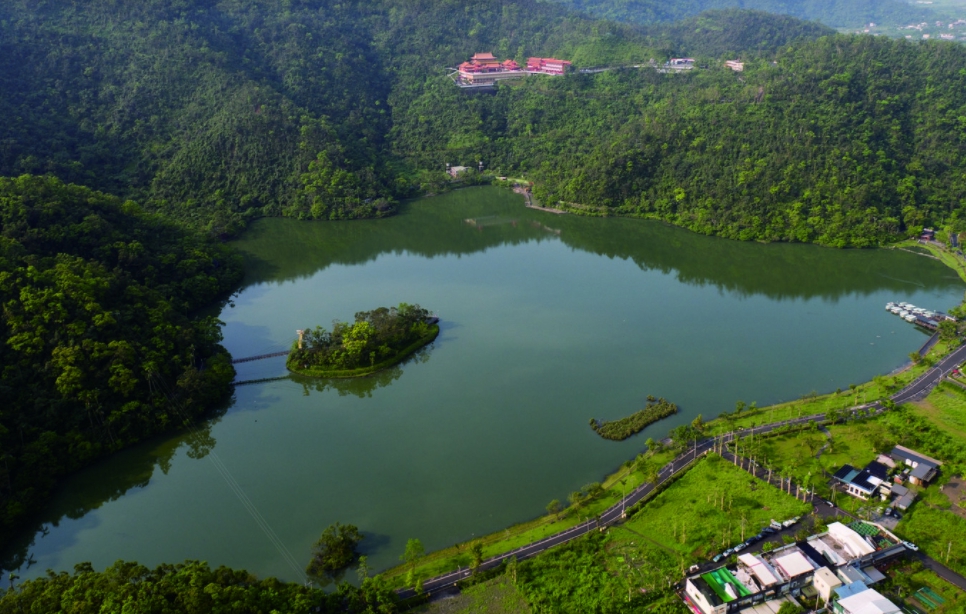 圖片來源:冬山鄉觀光旅遊網
Recommended Food
Exotic European afternoon tea opened by the former flight attendant,Duck Dock飛行碼頭
Private Recommended Attractions
The sika deer run around, feed the deer up close,斑比山丘
7. Wood storage pond turned into an ecological classroom| Luodong Forestry Cultural Park
Originally the Luodong branch office , it was the lumber yard, office and staff dormitory of the Taipingshan Forest Farm. It completely preserves the wood storage pond, bamboo station, wooden plank road, and part of the train track during the Japanese occupation. The history of forestry development can be seen everywhere in such facilities; the most distinctive feature is that there are still trees in the wood storage pond, which provides habitat for birds and creatures. In summer, frogs and fireflies also breed here, and the ecology is rich. It is a good place to relax in the downtown area. 看更多羅東林業文化園區美照>
Located:導航前往
圖片來源:台灣山林悠遊網
Recommended Food
You can taste the sweetness of fresh pork! Simple, traditional good taste that has not changed for half a century,,林場肉羹
Private Recommended Attractions
Experience the rushing river water being "divided into the sea by Moses",安農溪分洪堰
the cultural and creative art world after the major transformation,宜蘭中興文化創意園區
8. Exciting "Black Big Rock"| Wushih Harbor
Love the coolness of surfing or water sports, and enjoy seafood by the way? Come and visit Wushi Port! The name "Wushi" originated from the large black reef in the port. After the port was rebuilt in 1991, it has become a popular sightseeing and leisure fishing port. The fresh catch not only captures the stomachs of gluttons, but also the flat and wide beaches in the port area. The footprints of children's fun and joy, the sand is soft, and it is safe and comfortable to play beach volleyball! The coast is a paradise for surfers! You can also take a boat out to watch whales, admire Guishan Island up close from the sea, or board a yacht to experience SUP (stand-up paddle) and Milky Sea (sea hot spring). 看更多烏石港美照>
Located:導航前往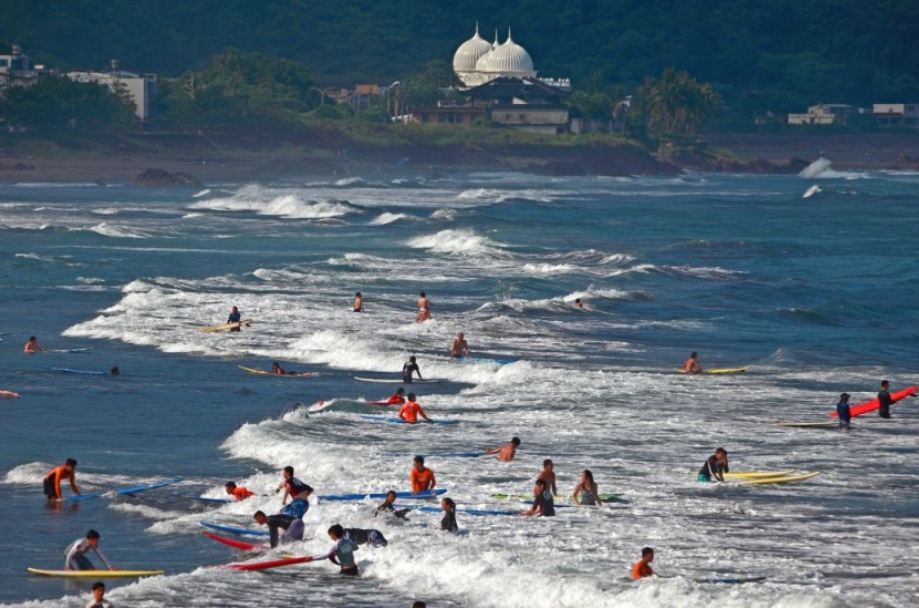 圖片來源:東北角暨宜蘭海岸國家風景區
Recommended Food
Depending on the catch, there is a surprise menu every day and it's cost-effective,幸福36海鮮餐廳
Private Recommended Attractions
Experience the paraglider base in the north, feel the enjoyment of the integration of mountains, sea and sky,,外澳飛行傘基地
9. Picnic after running and jumping | Yilan Sports Park
In the urban area of ​​Yilan, it is a fully open public space that combines leisure and sports, and has a humanized design without walls. The planting of the park varies with the seasons: red and gorgeous kapok, tender yellow inflorescences of Taiwan Golden-rain, and pink and purple bauhinia. Many people come here to walk, ride bicycles, and fly kites. It can also be used as an arena for various sports competitions. Under the blue sky and white clouds, you can enjoy the style of the park with the fragrance of birds and flowers, and the garden of trees. There is also a steam locomotive in the park. Parents and children can get in touch with the early railway culture together; there are also large green grasslands for picnics, allowing children to run freely, prepare meals, Bring a picnic mat and experience a relaxing holiday afternoon! Remember not to litter the garbage and leave a clean environment for everyone! 看更多宜蘭運動公園美照>
Located:導航前往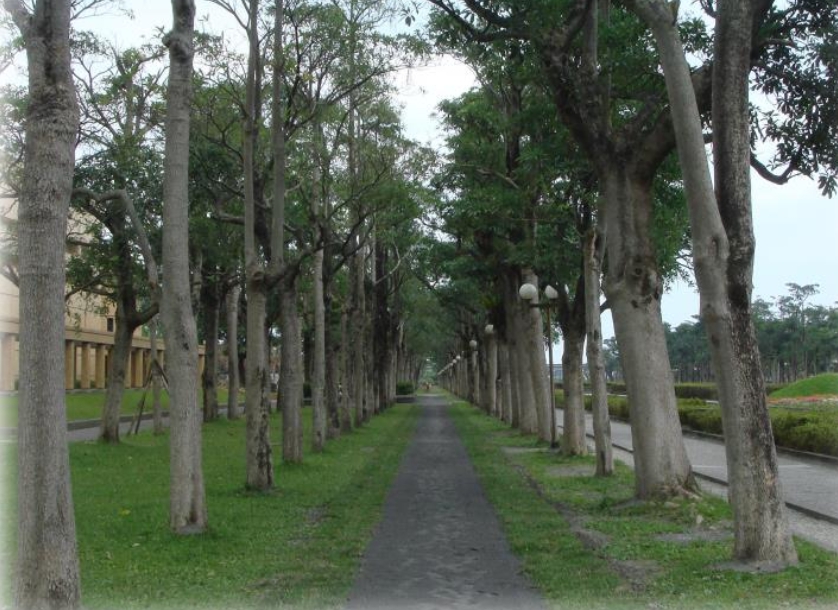 圖片來源:宜蘭縣立體育場
Recommended Food
Hand-made, chewy and non-greasy cat ears (dumplings), 70-year-old shop,信利號阿塗貓耳朵
Freshly steamed, thin-skinned and juicy snacks,正好鮮肉小籠包
Private Recommended Attractions
The best-preserved brick kiln in Taiwan, with a 37-meter-high chimney,津梅磚窯
10. A hot summer resort | Taipingshan National Forest Recreation Area
Taiping Mountain is famous for its abundance of red cypress and cypress. It was once listed as the three largest forest farms in Taiwan alongside Alishan and Baxian Mountain. The annual average temperature is 13 degrees C, the mountains are always misty, and the scenery changes with the seasons. It has the reputation of "Wonderland on Earth". The park contains famous landscapes such as Renze, Lantai, Jianqinghuai Trail, Cuifeng Lake, Sandie Waterfall, Taiwan Beech Trail, Cypress Virgin Forest Trail, etc., as well as the relics of the ropeway, mountain track, and trampoline used for logging. Nostalgia for tourists, walk slowly into the forest, take a big breath of Fendol, let the boring lungs stretch out! Immersion in the misty Cuifeng Lake, or quietly admiring the sea of ​​clouds and sunrise of the Taiping Mountain in the early morning are all relaxing experiences. 看更多太平山美照>
Located:導航前往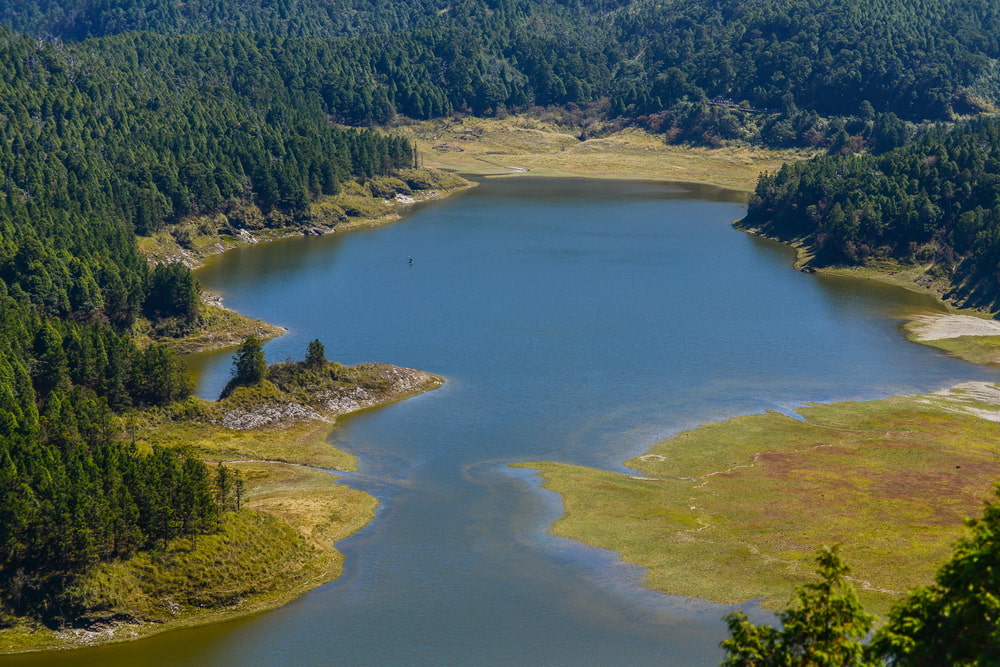 圖片來源:宜蘭勁好玩
Recommended Food
Healing travelers' stomachs, home-cooked dishes with simple taste,太平山莊餐廳
Private Recommended Attractions
The secret beauty hot springof for lumberjacks, can relieve fatigue and beautify your face,鳩之澤溫泉
10PLUS. Pearl ofNorthern Cross-island Highway,Mingchi National Forest Recreation Area
The mountains and forests of Yilan are so beautiful. The orange series secretly came to introduce a PLUS to everyone: Mingchi is located at the junction of Yilan Datong and Taoyuan City Renaissance, also known as "Chiduan". It is a high mountain artificial lake surrounded by virgin forests and smoke all year round. The scenery is hazy and dreamlike. It is known as the "Pearl of the North Cross". Red cypress dead trees are planted in the lake to form a unique landscape, echoing the huge natural cypress forest by the pool, and it is an excellent place for forest bathing. 看更多明池美照>
Located:導航前往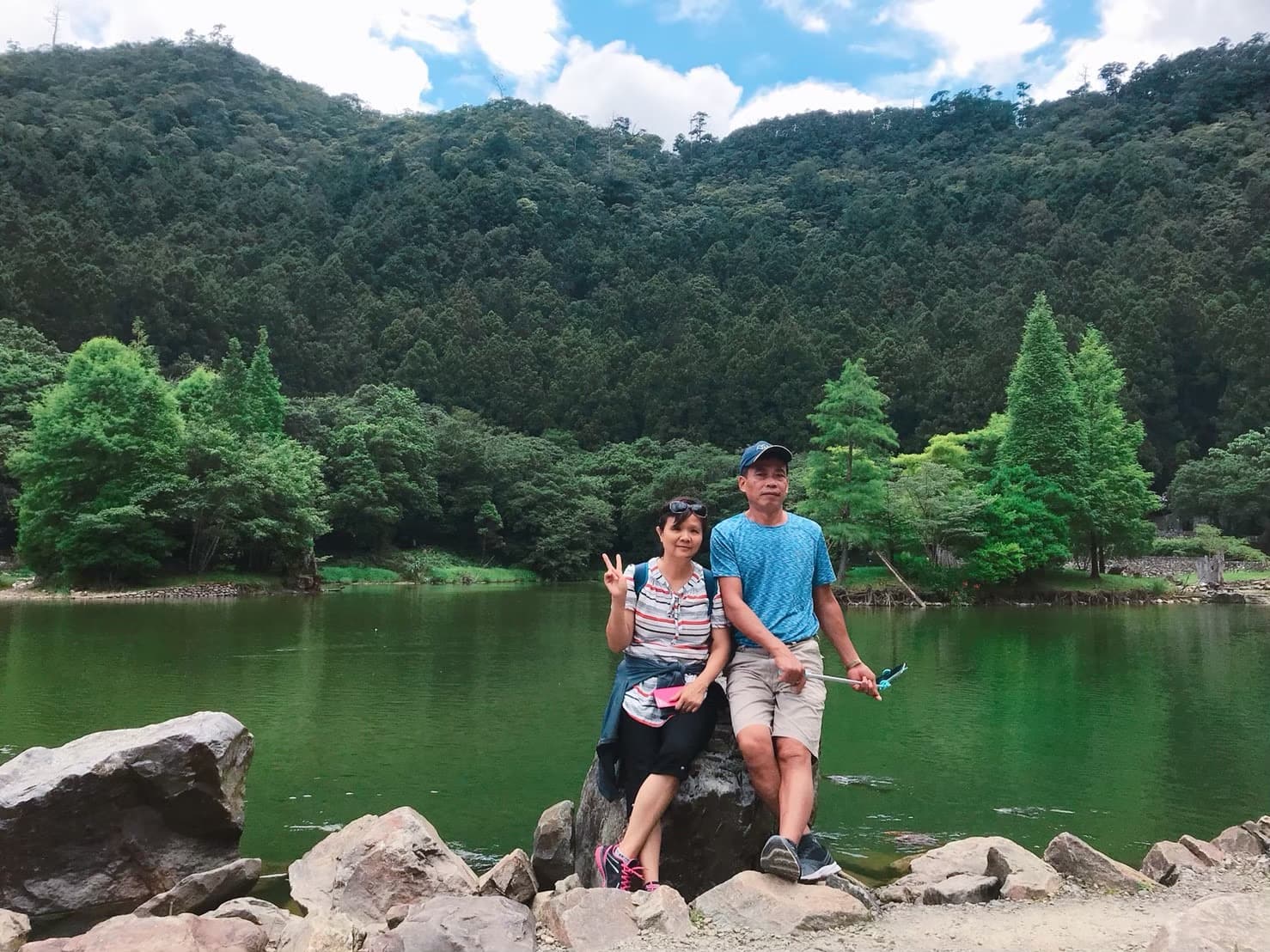 Recommended Food
The meal is simple, the seasoning is not casual, and the a la carte is also OK,棲蘭山莊中餐廳
Private Recommended Attractions
The trees named after the historical figures of the time when were grown,棲蘭神木園區