Taiwan Driver Guide Order Instruction Ⅰ Book Now, Start Tomorrow
We recevied a lot of messages that asks us how to order our product. here're 9 easy steps, it makes you order quickly and start your trip as soon as possible.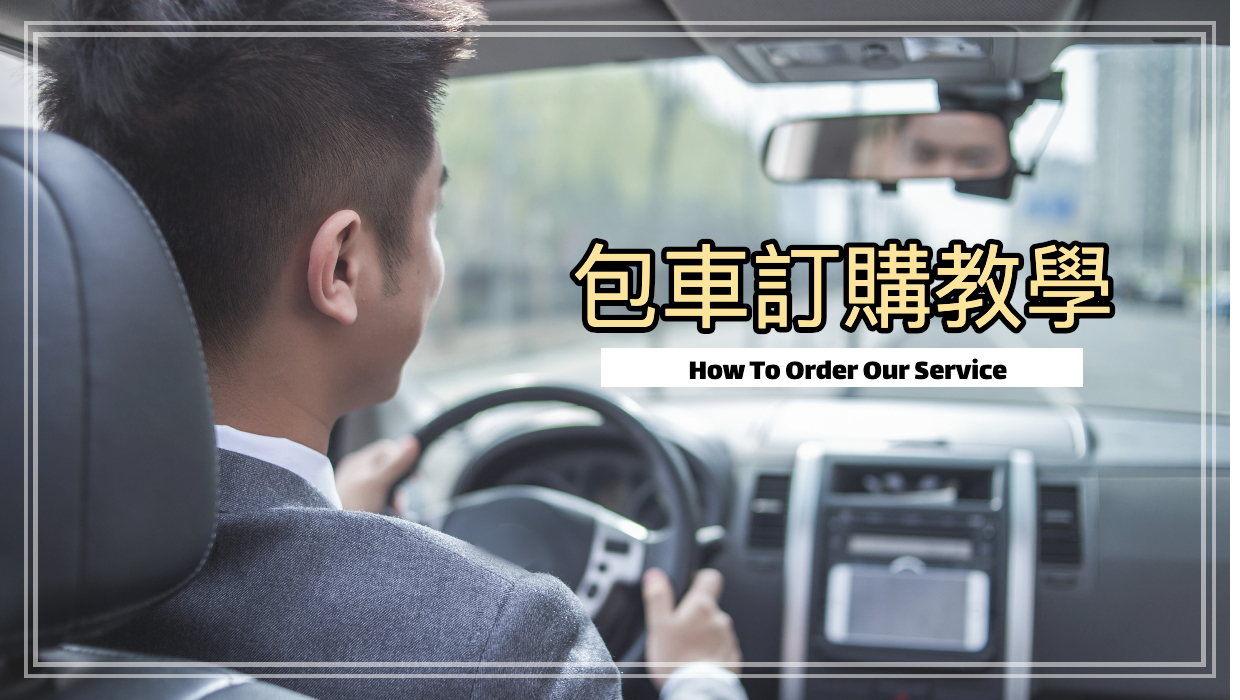 ✔Five Value of Orange Cat & How To Order
「High Quality」:80% Repurchase Rate

「Unique」:Become our members and fill in insurance information after Booking will get two million travel insurance and passaenger accident insurance for free

「Handpicked Experiences」:Fully customized chartered service, the itinerary can be adjusted according to consumer preferences, there are up to 100 pieces of article recommendation, customer service are also enthusiastic to provide private attractions

「Membership」:Travel discounts sent straight to your inbox

「Around Asia」:Orange Cat Travel has long-term partners in all parts of Asia. From Taiwan to Thailand, Vietnam, Malaysia (Sabah), Laos and other countries, you can find the traces of orange cats!
Step1 : Go to our homepage, choose the city to be departed

Step2 : Choose service
Private Driver Guide Tour, Airport transfer, Small group tour, Outdoor activities, Hotel booking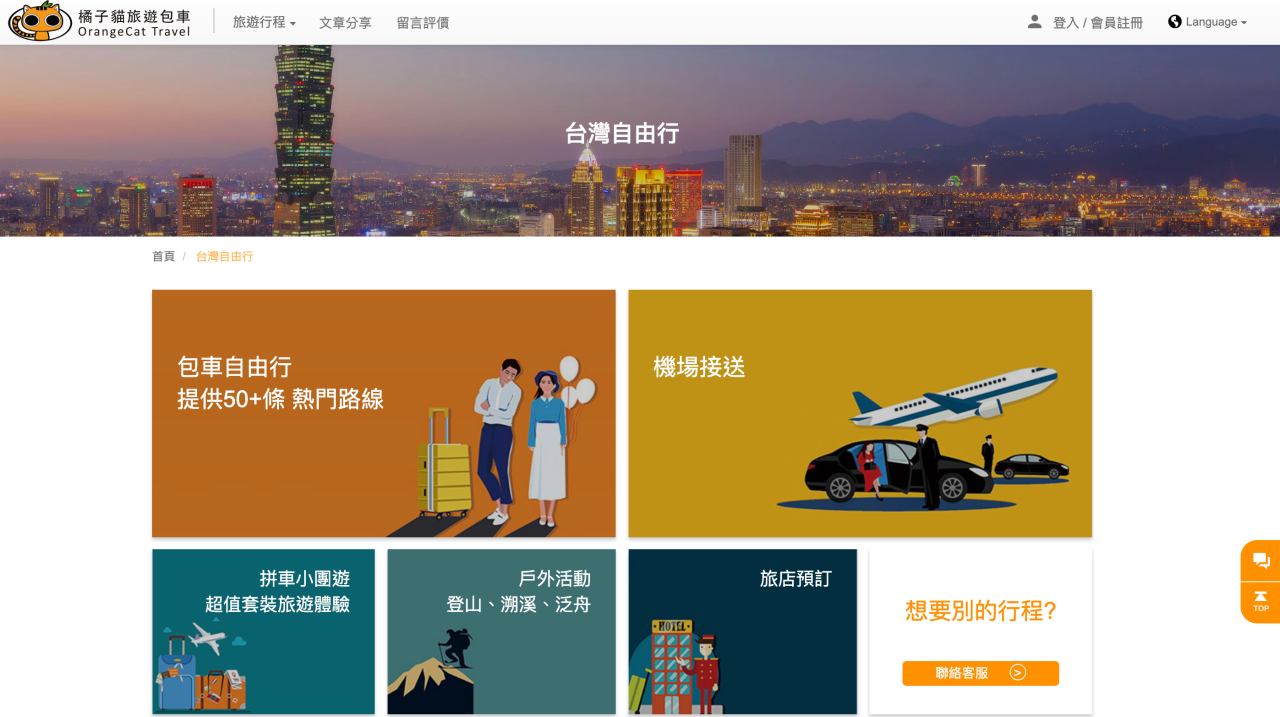 Step3 : choose "More" you can see all product of Orange Cat

Step4 : Click on "Details" and the relevant recommended itineraries are at a glance. After confirming the itinerary, click on "Consultation Quotation"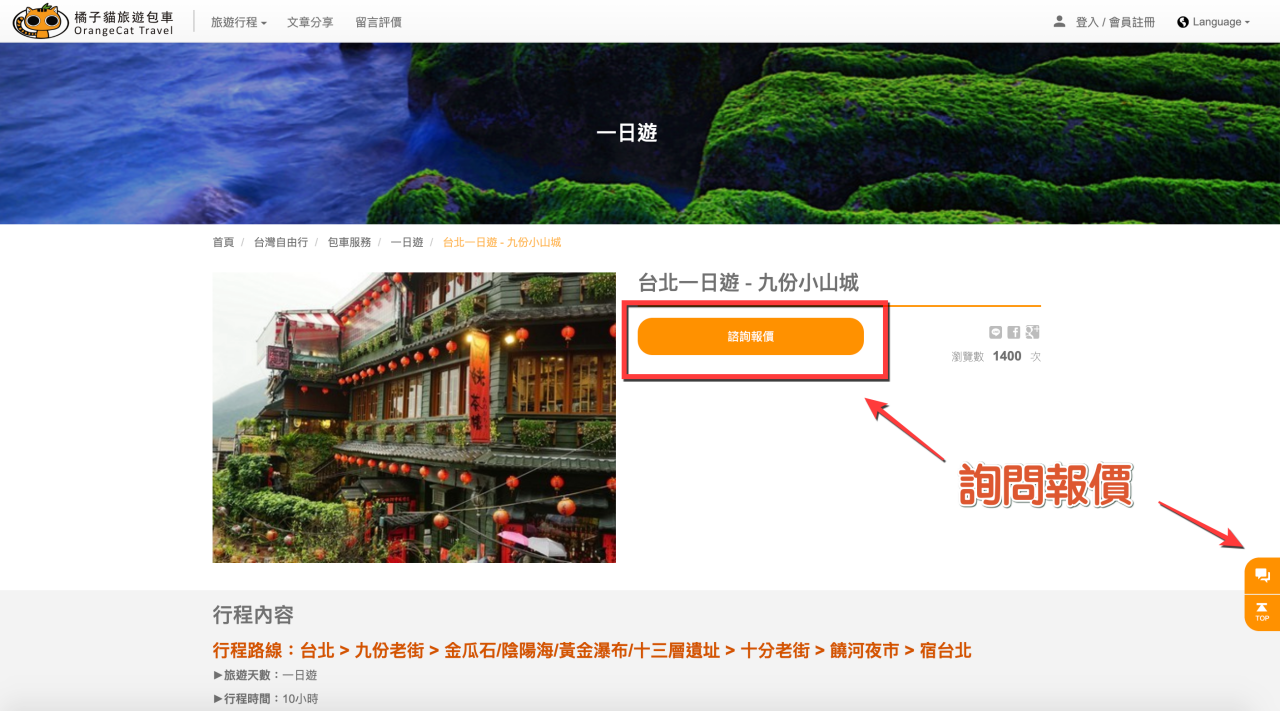 Step5 : Add your need
1. Your plan can be freely reduce and adjusted and our customer service staff will do their best to arrange.
2. Number of people and date are required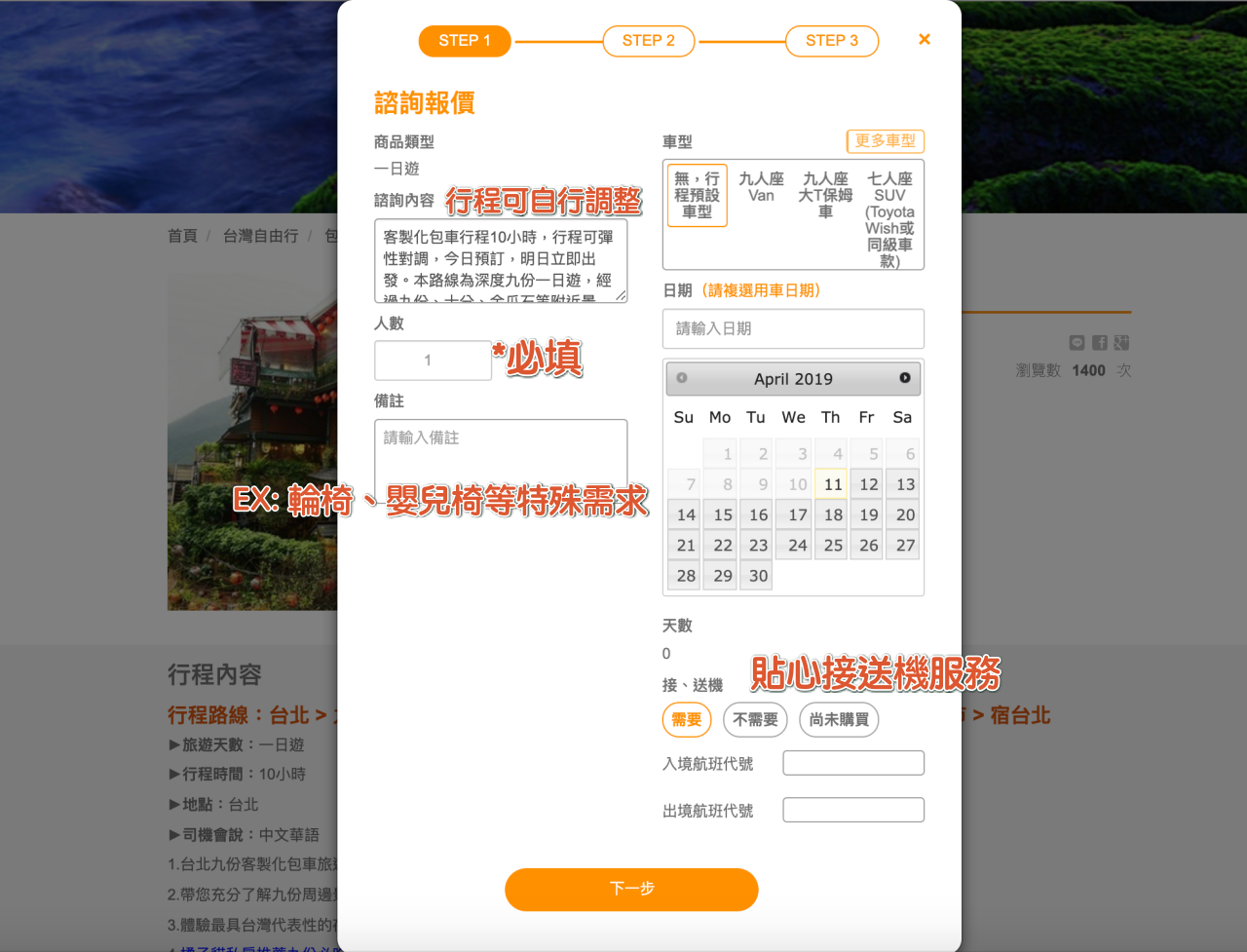 Step6 : Add your information
1. Please add your "Real name" for customer service to contact
2. Please add "country code" for driver to contact
3. Please add "e-mail" for check final schedule
4. At least fill out one of social media you usually use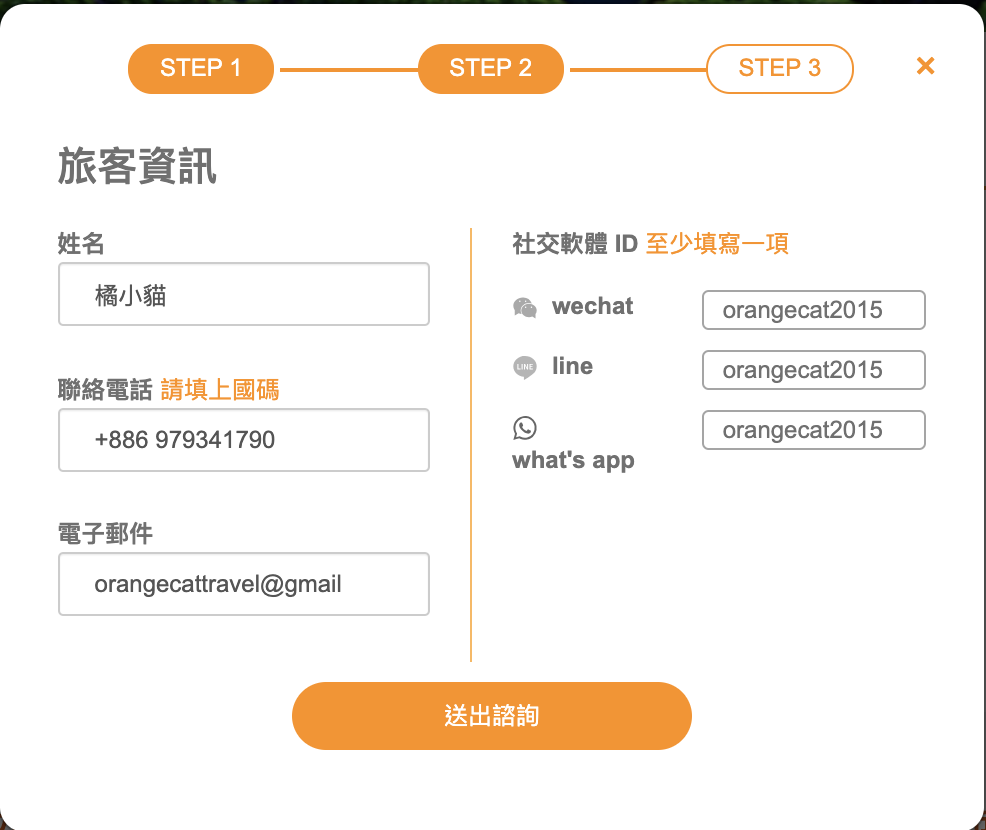 Step7 : Our customer service will contact you in 24 hours
1. Any schedule can be adjusted, or you can ask the customer service staff for the recommendation.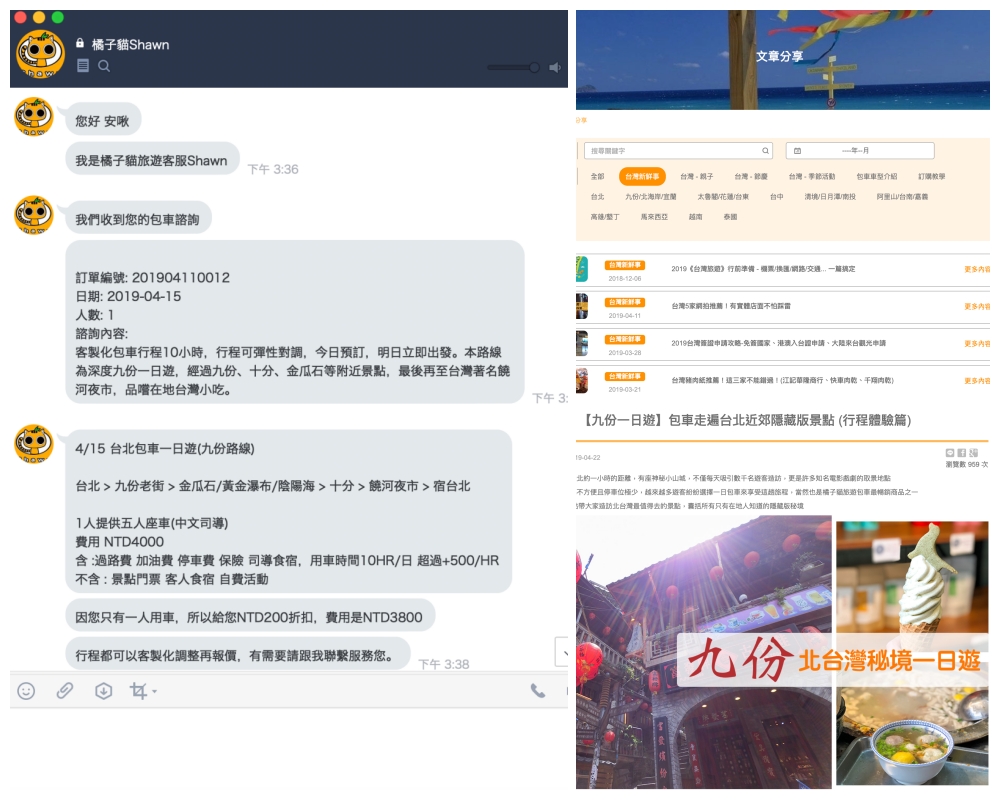 Step8 : Confirm the order
1. Log in orangecat membership, please select order management, reconfirm your information
Login: your email
password:1234
2. Click the "Checkout" and go to shopping cart to select payment
3. We recommend foreigners choose credit card payment; Taiwanese people can make a remittance to orangecat account.
Bank Name:E.Sun Commercial Bank, Ltd., Taipei, Taiwan
SWIFT Code::ESUNTWTP
Name:True Travel Co.
Account:0820940016517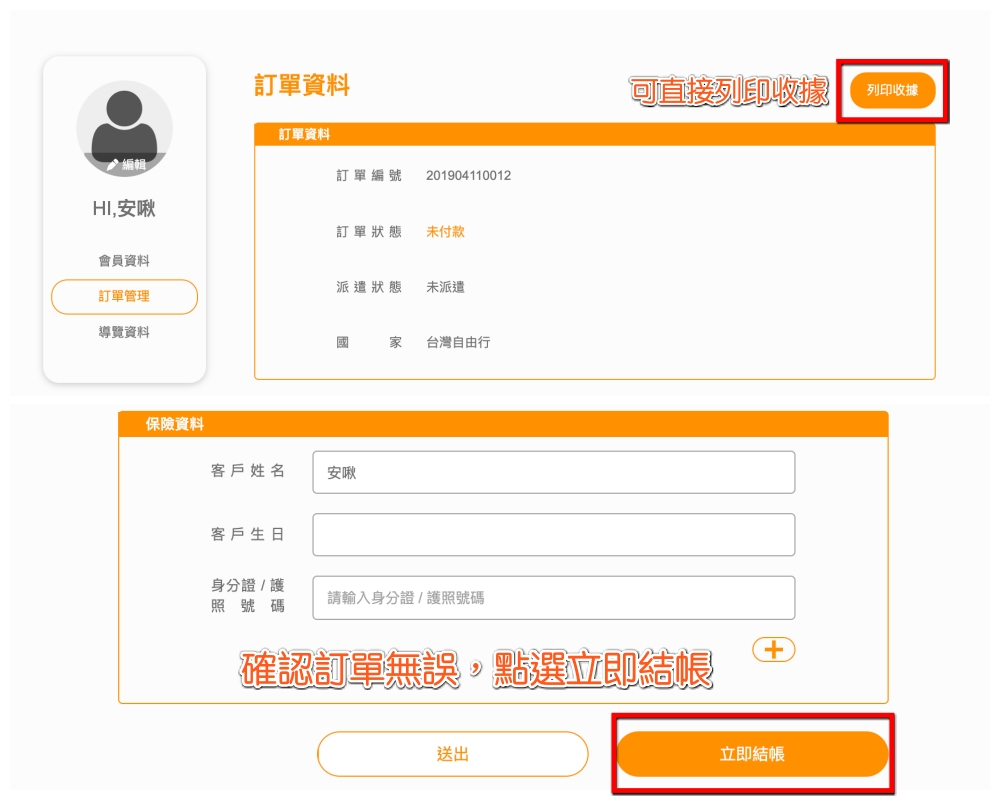 Step9:Confirm transfer information
The Newebpay system will automatically send the payment information to ensure your remittance of credit card, and immediately transfer to the designated account of the orange cat.
Step10 : Final confirmation & Get some travel information from local customer service
1. Log in your memebership, account is your email; password is 1234
2. Check the relevant information (driver's name, driver's contact information, etc.), On the other hand, you can further ask more detail travel information. Our local customer staffs are glad to share with you.