Itinerary
Customized itinerary in Taiwan
Do you know that in these past two years, there are more than 100,000 passengers choose the Orange Cat
We have a good and experienced team that integrates your needs into a complete customized tour of Taiwan.
We have enthusiastic and experienced drivers to accompany you to all over Taiwan.
In addition, there will be a professional travel experiencer to discover unique spots in Taiwan every month...
Give us the Hard Works....
Give you the Happy Times!
Our Team

Our Driver

Google Reviews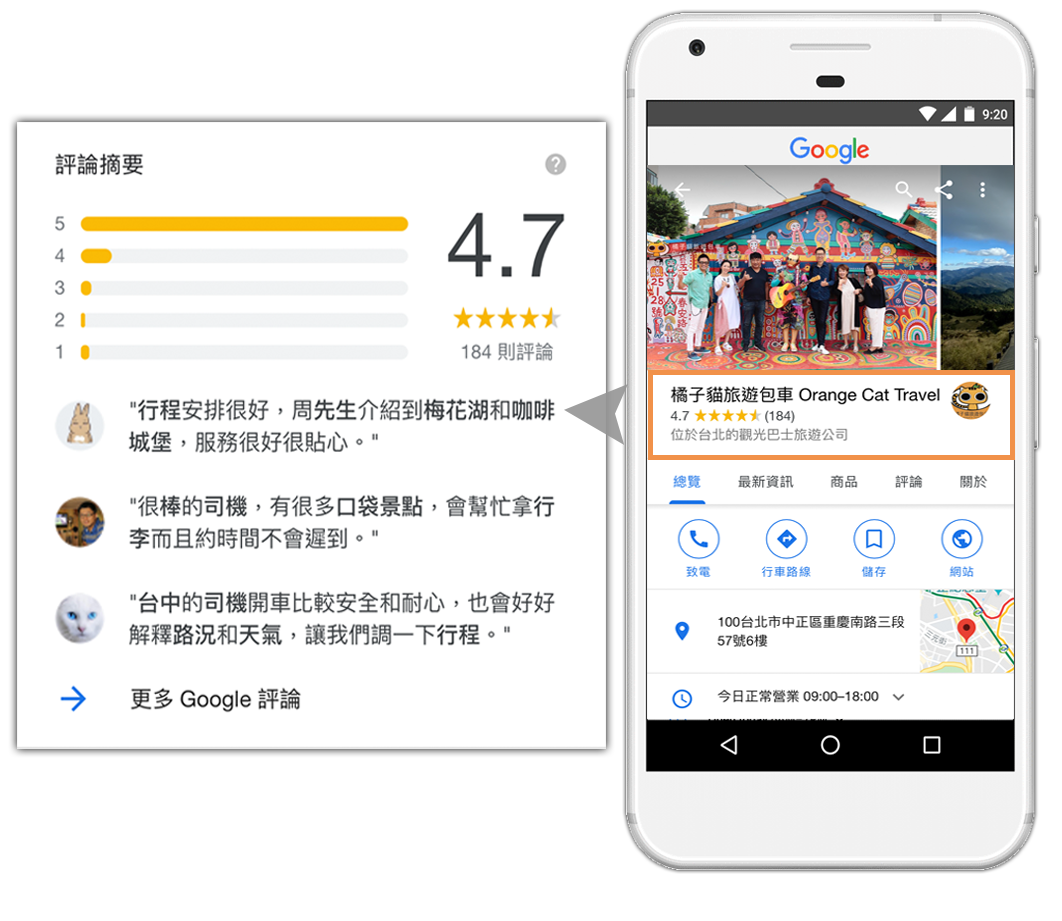 Thank for supporting OrangeCat (TTrips)
Taiwan Private Tour
1. Blogger 哈囉~I'm 蘋果:https://styleme.pixnet.net/post/218892732
2. Blogger 波莉:http://iampolly.tw/nantou-2018/
3. Blogger 糖小QYuna:https://www.instagram.com/p/B5SIkl0J94O/
4. Blogger 郭郭的花東走跳生活:http://kuokuo.tw/2018-07-06-483/
5. Blogger 小蟲記事簿:https://speedbug.cc/hualien-sea-kayaking/
6. Blogger 歐陽吉吉:http://infantaly.pixnet.net/blog/post/358093433
Southest Asia Private Tour
1. Blogger 安啾愛旅遊:http://angeltraveling.tw/danang-private-tour/
2. Reporter 旅人Carrie愛漫遊:https://carrieok.com/blog/post/60097
3. Youtuber 黑鬼兒:https://youtu.be/v81Z862AIZk
4. 台灣達人秀:https://www.facebook.com/watch/?v=312753752958653
5. ETtoday:https://www.facebook.com/watch/?v=546102739315198
6. Eastern Broadcasting Co., Ltd.:https://www.facebook.com/news.ebc/videos/vb.124616330906800/472792883664005/?type=2&theater
7. SET News Channel:https://www.setn.com/News.aspx?NewsID=673935