Public Holidays in Malaysia in 2020
Traveling in Malaysia is basically suitable all year round. During the Chinese New Year, Eid and Deepavali, there are consecutive holidays for people to visit and return home. Therefore, they usually travel on the national holiday in Malaysia. Traveling in the local urban area has a 100% chance of traffic jam. It's up to you to decide for yourself.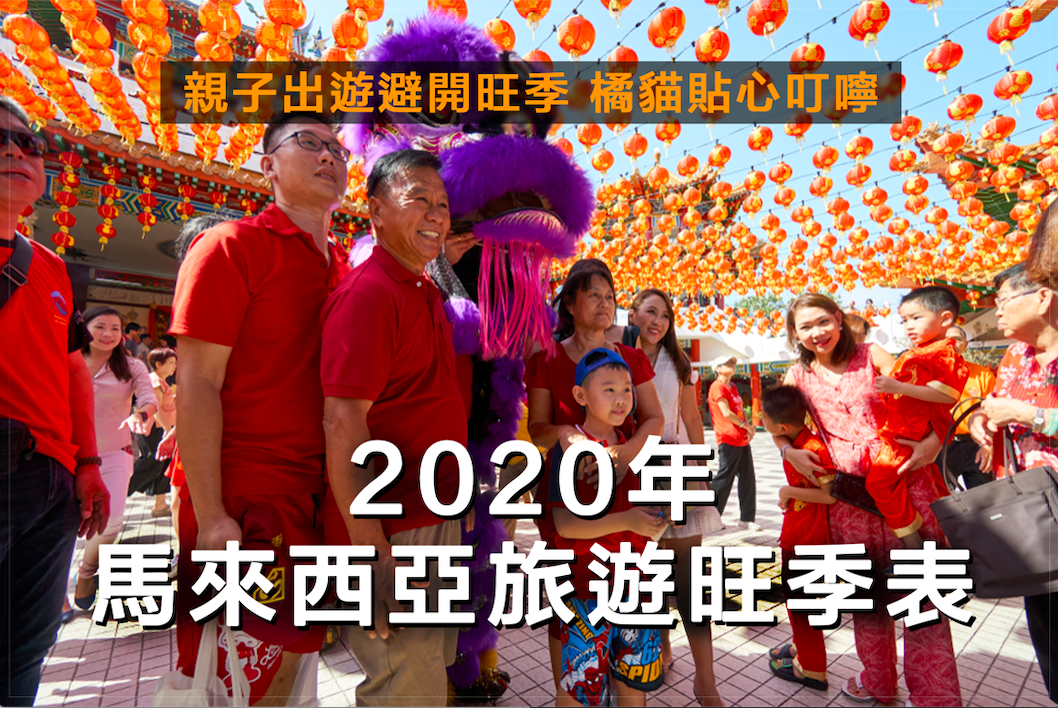 Read More
| Malaysia Public holiday |
This time, We helped everyone to organize the main holiday and festival time of Malaysia 2020. It is necessary to make a special trip to go abroad for the festival, or to pick up the crowded time to avoid crowds.
If you want to avoid crowds, just write down the following dates and don't forget to avoid it when you plan the trip next time. Contact us now>>link
| | | |
| --- | --- | --- |
| Public holiday | Date | Long weekend |
| New year's day | 1/1 | 1 |
| lunar New Year | 1/25-1/27 | 3 |
| Federal Territory Day | 2/1 | 1 |
| Thaipusam | 2/8 | 1 |
| Labor Day | 5/1 | 1 |
| Vesak Day | 5/7 | 1 |
| Nuzul Al-Quran | 5/10-5/11 | 2 |
| Eidal-Fitr | 5/24-5/26 | 3 |
| His Majesty day | 6/6 | 1 |
| Hari Raya Haji | 7/31 | 1 |
| Islamic New Year | 8/20 | 1 |
| National Day | 8/31 | 1 |
| Malaysia Day | 9/16 | 1 |
| Prophet Mohammad's Birthday | 10/29 | 1 |
| Deepavali | 11/14 | 1 |
| Merry Christmas | 12/25 | 1 |
| Malaysia National Holiday Details |
Many people on the Internet have suggested that Malaysia is almost the country with the most paid leave in the world.
Although some states have separate holidays for each state, compared to other countries, Thailand and Indonesia have 15 days, Vietnam has 12 days, India has 11 days, Taiwan has 13 days, Philippines has Japan, Korea has 16 days, Hong Kong has 17 days, China has 20 days, and Malaysia has an average of There are about 20 days! It's really quite a lot!
lunar New Year(1/25-1/27)
The Chinese New Year in Malaysia is the Lunar New Year of the Chinese nation. It is called the Spring Festival. The celebration method also originates from China. Lunar New Year is also recognized by other ethnic groups in Malaysia and listed as an important public holiday by the country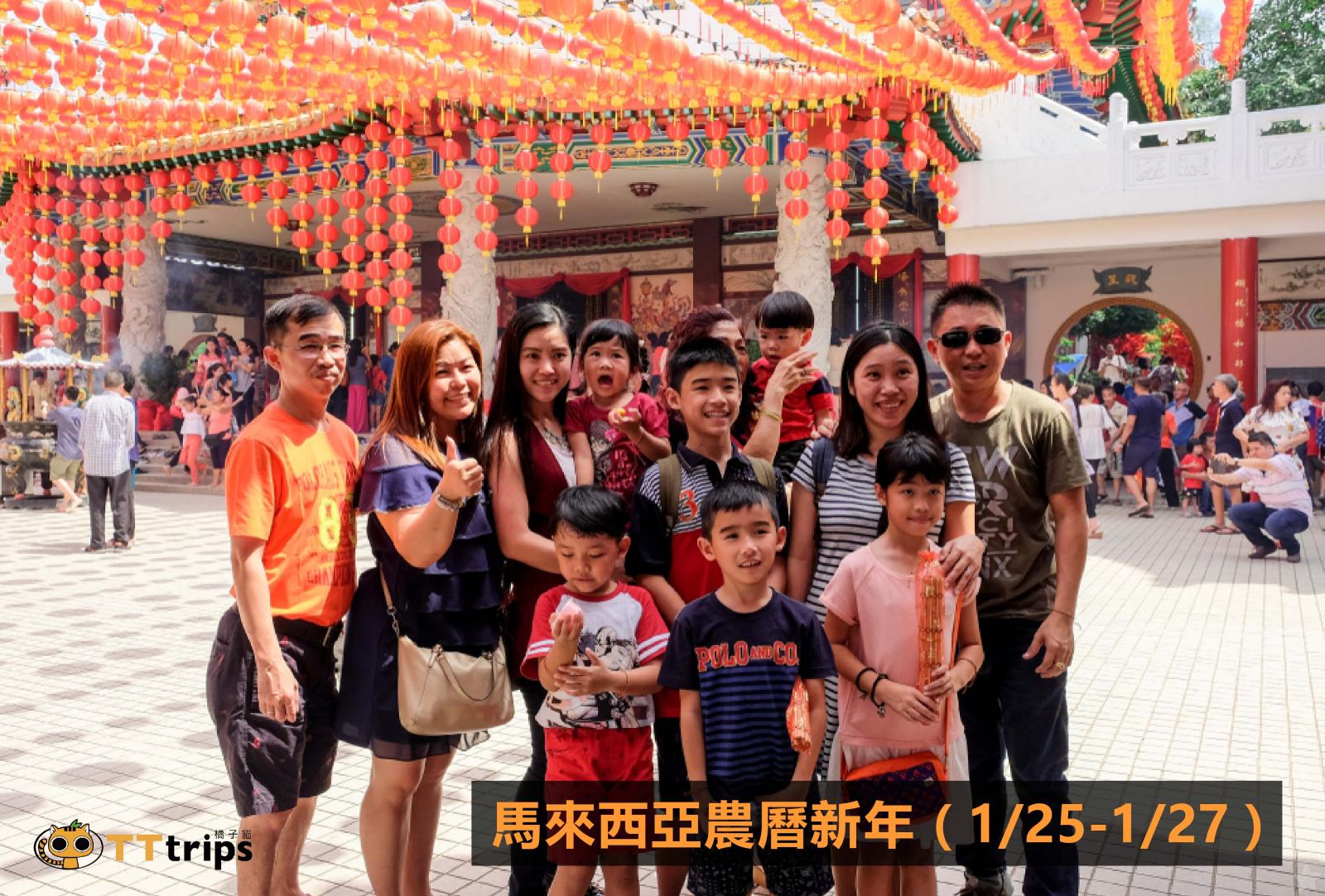 Thaipusam (2/8)
The days before the festival must be completely fasted to purify the soul. On the first day of the Thaipusam Festival, devout believers will march on the streets of Kuala Lumpur.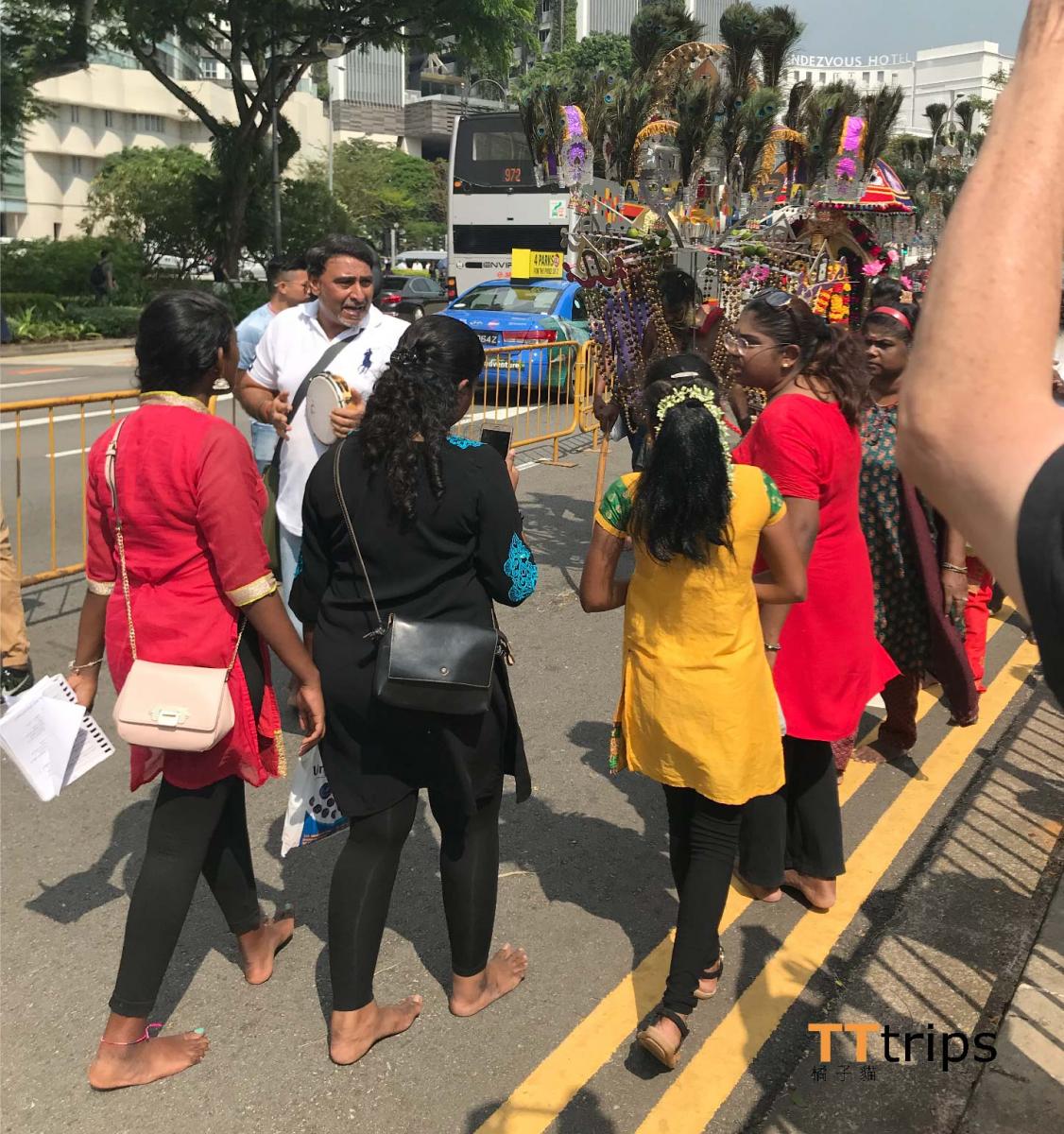 Vesak Day (5/7)
Wesak Day is the day when the Buddha was born, enlightened, and died. Buddhists are mainly distributed in Asia. In addition to China, the country with the most Buddhists in the world (about 255 million people), Southeast Asia and South Asia are also popular Buddhist areas. From Sri Lanka, Nepal to Thailand, Indonesia, Malaysia, etc., this year's important festivals are listed as public holidays and grand celebrations are held, including lighting the sky lanterns, parades around the temple, bathing Buddha, conversion and release, etc . The key ceremonies celebrated by different countries are different, each symbolizing the way of life or doctrine advocated by the Buddha during his lifetime. Generally speaking, believers pray around the Buddhist temple for blessings or burn incense.
Nuzul Al-Quran (5/10-5/11)
The Holy Day of the Qur'an is the first revelation and also a Muslim holiday during Ramadan.
Eidal-Fitr (5/24-5/26)
Malaysia has a large population of Islamic religions. Ramadan and Hari Raya each year are major festivals in Malaysia. Whether it is Muslim or non-Muslim, tourists can visit Ramadan markets and Eid in Malaysia. During the period, you can taste a variety of delicious dishes and freshly baked dishes, and experience the local traditional culture.
His Majesty day (6/6)
The King of Malaysia is widely known as the "Supreme Head of State" or "Head of State" and the "Birthday of the Supreme Head of State" is a holiday established for the birthday of the current Malaysian Supreme Head.
Hari Raya Haji (7/31)
Muslims get up early to pray on the day of Haji Festival, go to the mosque to listen to teaching, put on new clothes, visit relatives and friends, and enjoy a hearty meat meal. Muslims also hold rituals to slaughter sheep and distribute meat (or equivalent money) to poorer Muslim families so that they can also celebrate Hajib festival together. The mosque will be decorated with lights. On Haji Festival, Muslims exchange gifts and set off fireworks at night.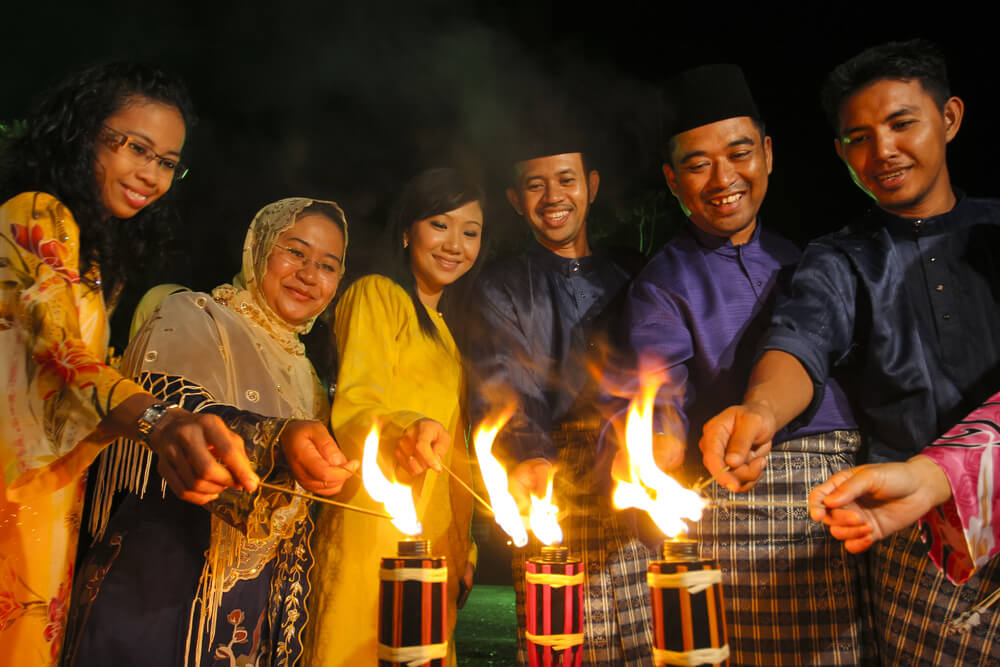 Islamic New Year (8/20)
It is the New Year on the Islamic calendar. The Malay language for the holy month is Muharram, which is derived from "haram", meaning prohibited by religion. Apart from the month of fasting, holy month is the most sacred month in Islam. During this month, Muslims were barred from using force. Holy month is a month of mourning, and it also has the meaning of peace.
National Day (8/31)
On August 31, 1957, Malaya officially broke away from the colonial rule of the British Empire and declared independence as a sovereign state.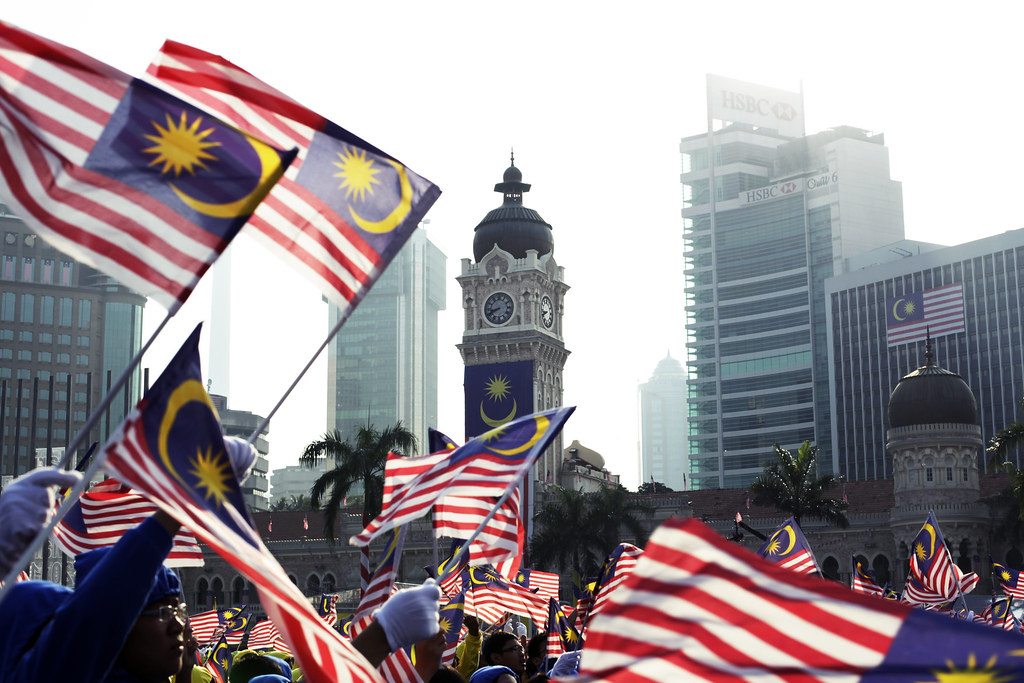 Malaysia Day (9/16)
It is not Malaysia's National Day. It marks the joint formation of the Malaya Federation, North Borneo, Sarawak and Singapore.
Deepavali (11/14)
As a multi-ethnic country, the number of Indians in Malaysia is very large, so Deepavali is an important festival in Malaysia and a day celebrated by all Malaysians. Diwali in Malaysia, also known as the "Lantern Festival", is a festival where Hindus pray and reunite.

| Useful Tips

|
How to avoid crowds is "going the other way." Specifically, it is to avoid the rush hours of most people going out, the periods with the most crowds, and the routes everyone will take. For example, there are many famous sightseeing spots around Kuala Lumpur. Tourists will definitely go to Genting Highlands, the mirror of the sky, etc. Every time there is a holiday, there will be traffic jams, and these attractions will be full of people. However, it is recommended that passengers can choose more local classic hidden routes such as Ipoh, Malacca, Penang, take a leisurely stroll in a quiet environment, fully enjoy the good times and authentic cuisine, do not have a flavor.