Itinerary

►Two days and one night rich itinerary, the first day to visit Wuling Farm, the second day to climb Xueshan Mountain
►Exclusive driver to pick up and drop back, no need to worry about traffic problems
►Professional guides will accompany you with peace of mind and can report your physical condition at any time
►No need to carry heavy bags, public food, sleeping bags, just carry your own things
►Stay in a comfortable homestay near Wuling, eat well and sleep well the night before climbing
►Pre-departure precautions to remind you what to pay attention to when climbing Baiyue
►Reward yourself for the celebration feast on the return trip the next day
►You will not be forced to go up the mountain, you can take a walk or be in a daze near the mountain entrance or Qika Mountain Villa
►Six people can form a group or a group
Itinerary introduction

Still wondering where the first Baiyue is going? Snow Mountain Summit is a good choice!
Snow Mountain is the second highest peak in Taiwan. As the first time you want to try to climb Baiyue, have you been discouraged by hearing it?

>>> Feel unfamiliar with high-altitude mountains? Don't want to live in a mountain house? Afraid of altitude sickness? Worried about needing a heavy load or not being physically fit? Tired of driving long distances? Is it troublesome to apply for lottery for accommodation?
do not worry! Orange Cat will provide you with all the services you need!

On the first day of this route, Wuling Farm was arranged for you. In the evening, you stayed at a nearby comfortable B&B. After eating and drinking, you were ready to challenge the Snow Mountain Peak on the second day.
Xueshan Mountain is the mountain with the lowest difficulty and the shortest distance among the snow mountain peaks. The terrain and road conditions are good. It is very suitable for the novice Baiyue single attack route.
> The top of Xueshan Mountain has a very wide field of vision, and the mountains such as Hehuan Peak are unobstructed
> Experience climbing a mountain under the stars and reaching the top with the sunrise
> If you are lucky, you can see long-maned goats, mountain goats, monkeys and other animals
It will definitely be a very fresh experience for you to climb Baiyue for the first time!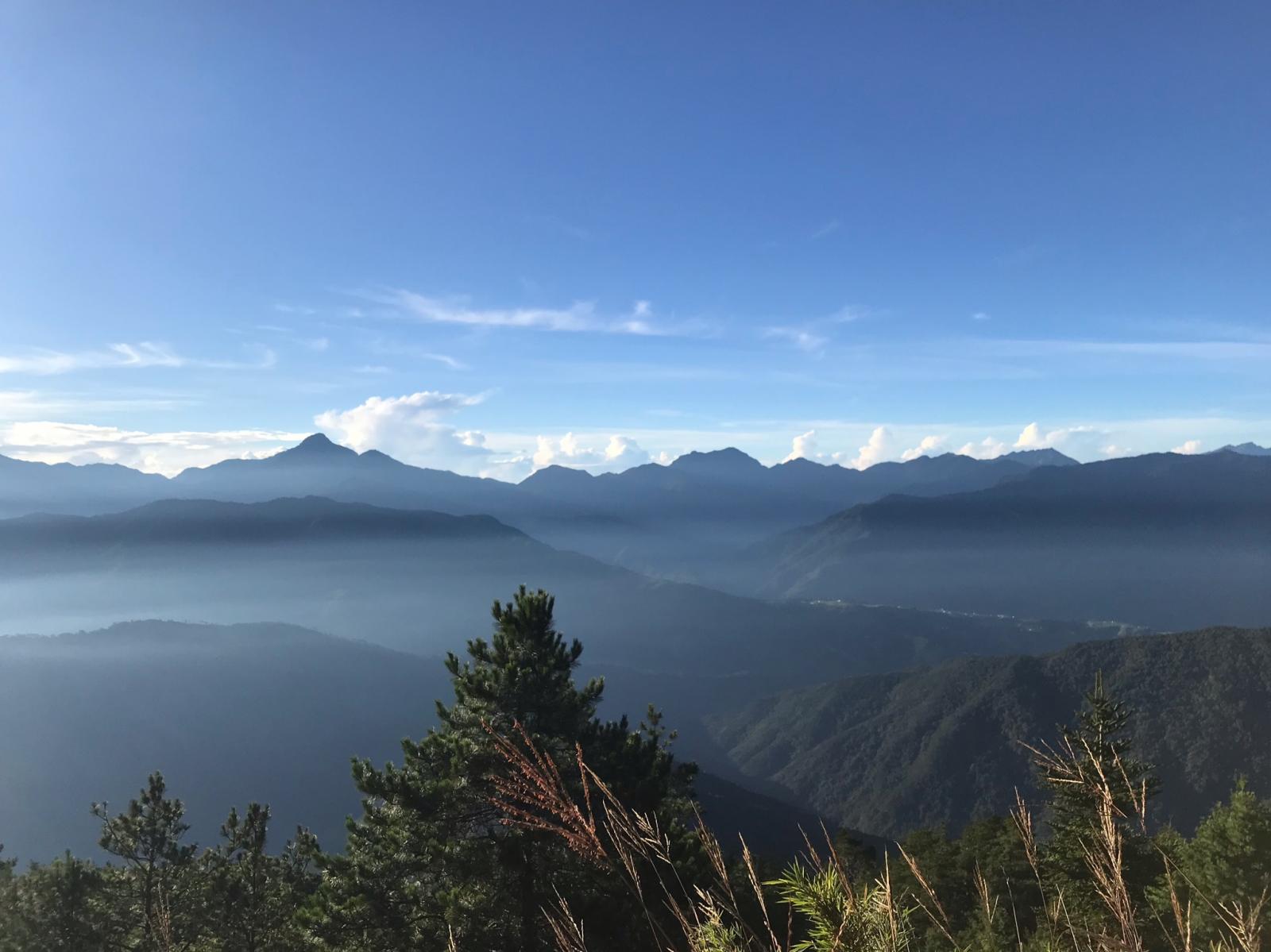 ▲ The view from the top of Xueshan Mountain is very good, and the mountain tops such as Hehuan Peaks, Wuling Four Shows, and the Central Point of Nanhu Lake are unobstructed.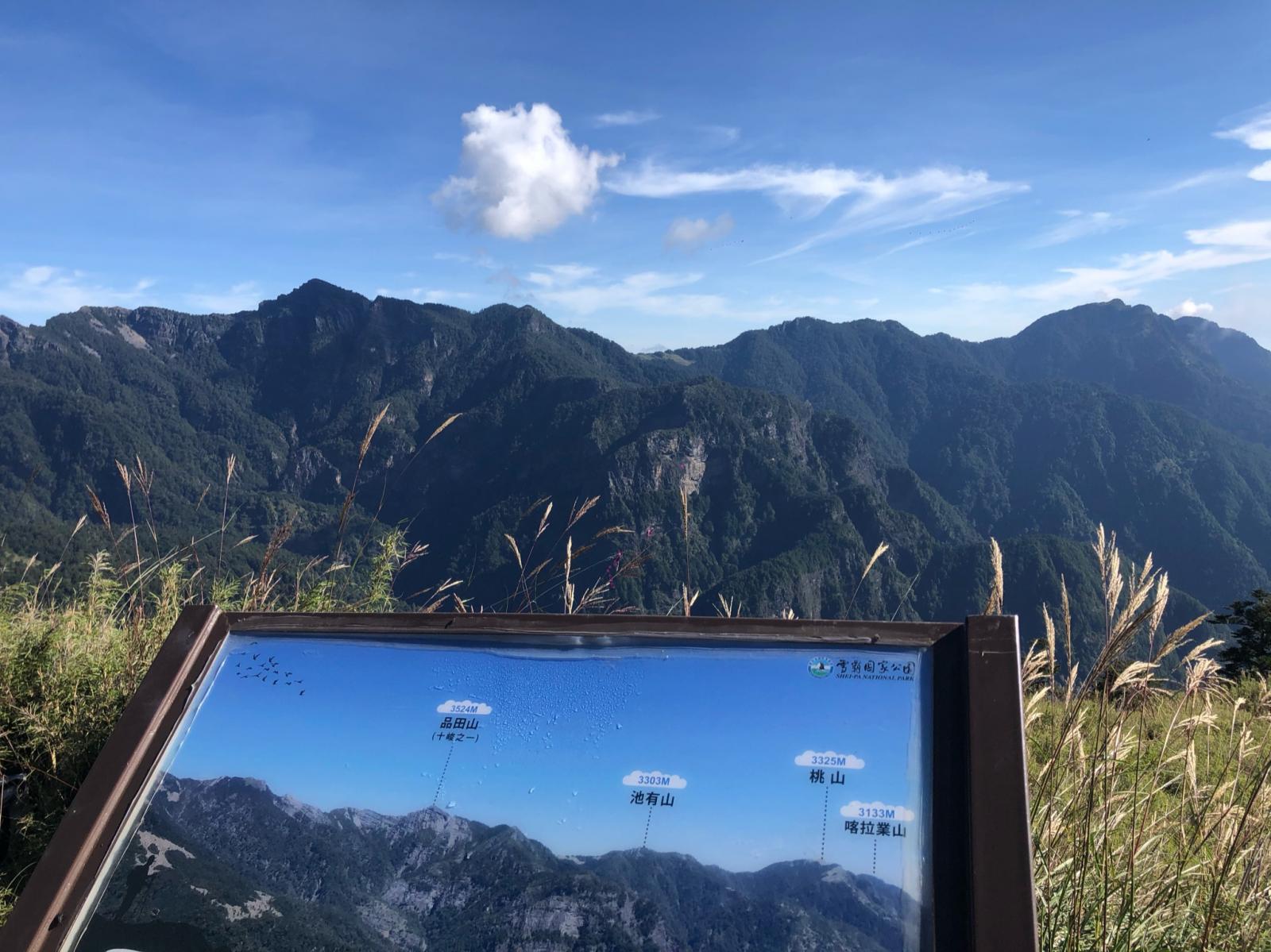 ▲ From the top of Xueshan Mountain, you can see the peaks of Pintian Mountain and Taoshan Mountain.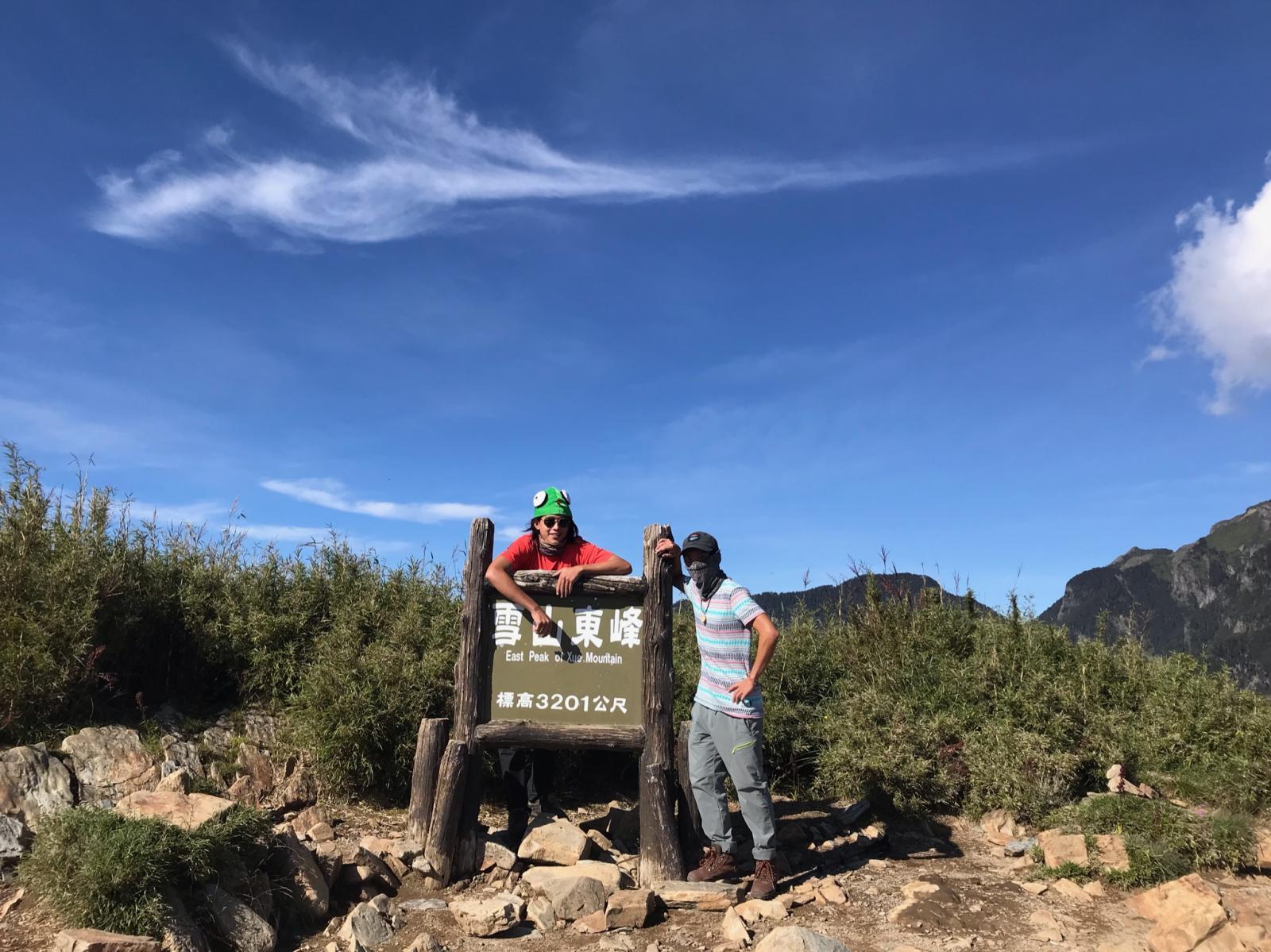 ▲ The triangle point of Xueshan Mountain is very suitable for taking pictures
▲ After climbing the Mount Xueshan Mountain, lying on the grassland on the top of the mountain, basking in the sun and looking at the sky, I enjoyed it very much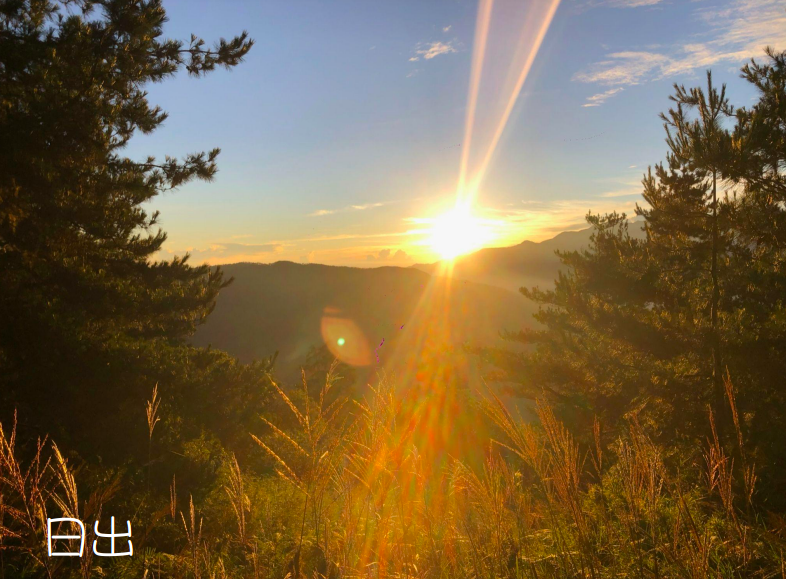 ▲On the way to the top of the mountain, the sunrise seen from the gap in the woods, the warm sun shines on the body, this moment will never be forgotten, and you must experience it if you have the opportunity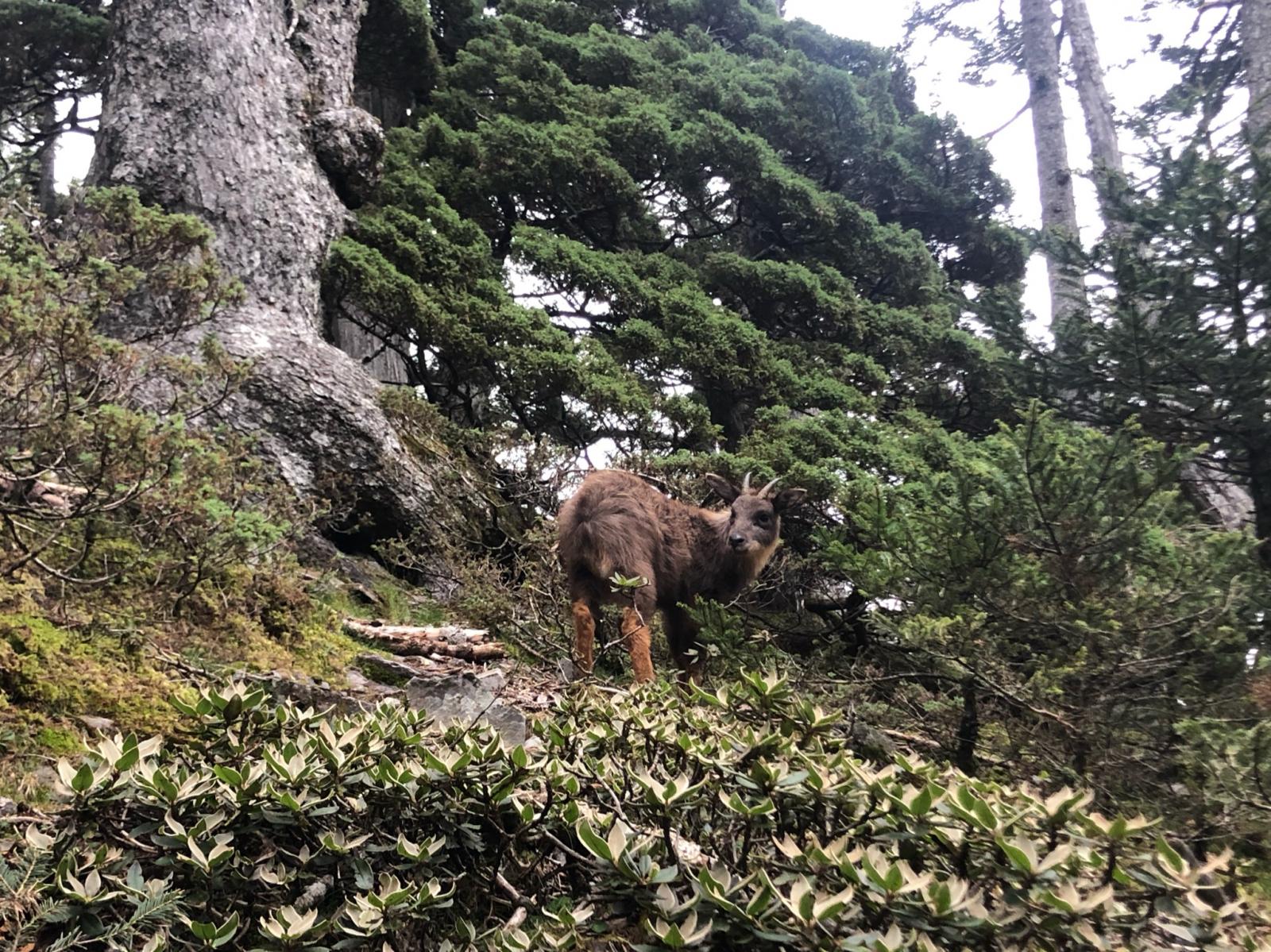 ▲ Luckily, we met a long-maned goat, and we are not afraid of people at all. I heard that there is a high chance of seeing a long-maned goat in the snow-capped mountains.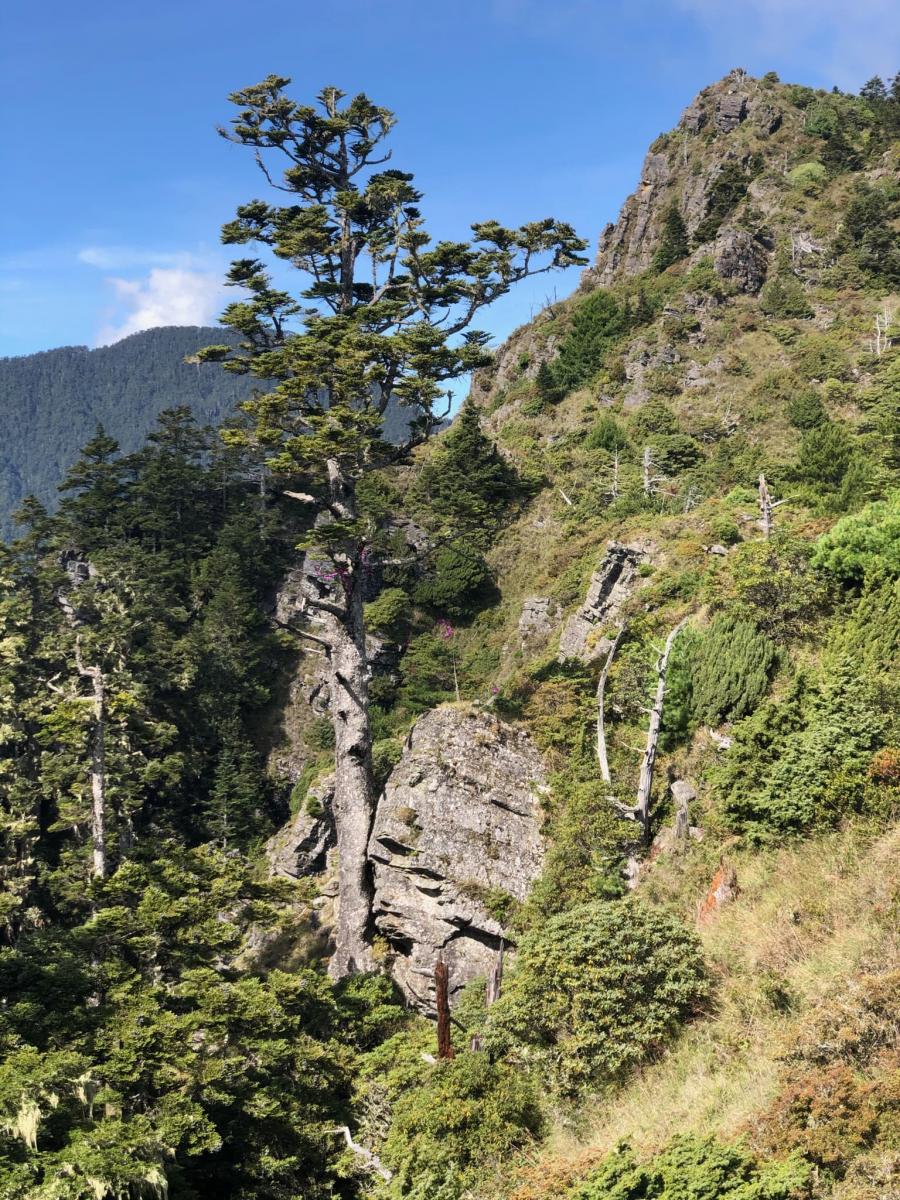 ▲ The scenery seen at high altitudes is completely different from that of intermediate mountains!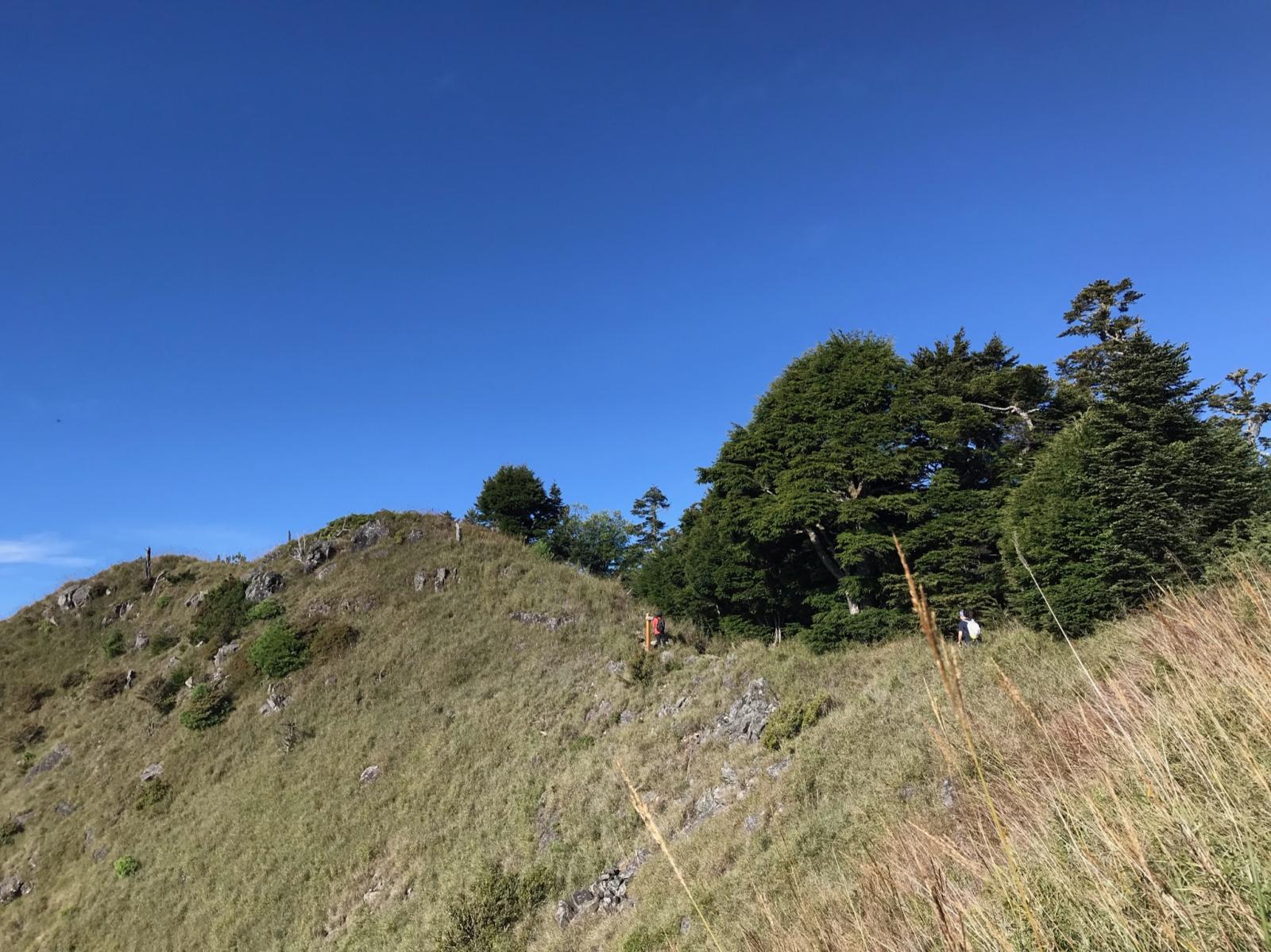 ▲ The long ridgeline, when you can see the opposite hill, always feels very close but is actually very far away, it takes a little perseverance!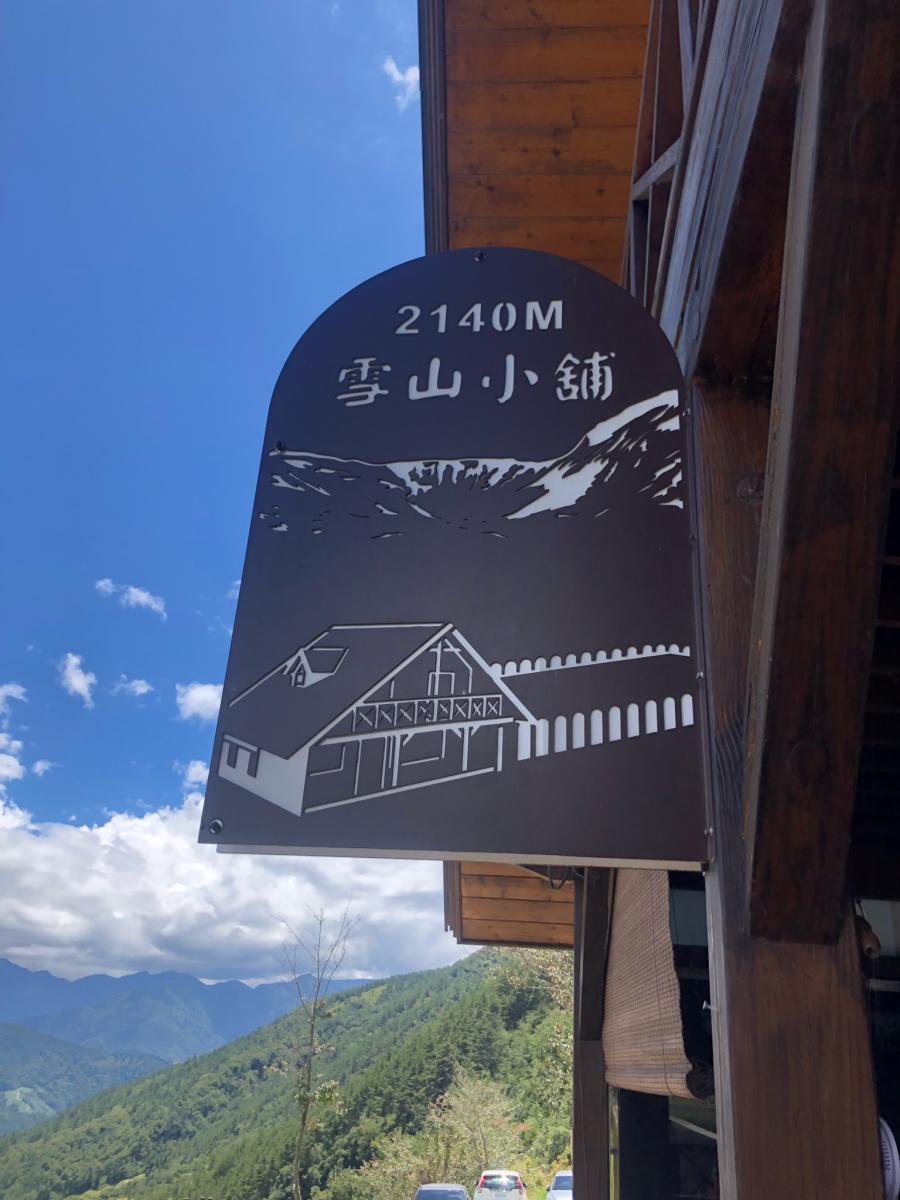 ▲ The Snow Mountain Shop at the entrance of the Snow Mountain Mountaineering sells delicious ice cream. Be sure to have a drink after going down the mountain!
▲The legendary snow mountain crying slope, adjust your breathing and walk slowly, you will find that it is not as difficult as you imagined, waiting for you to challenge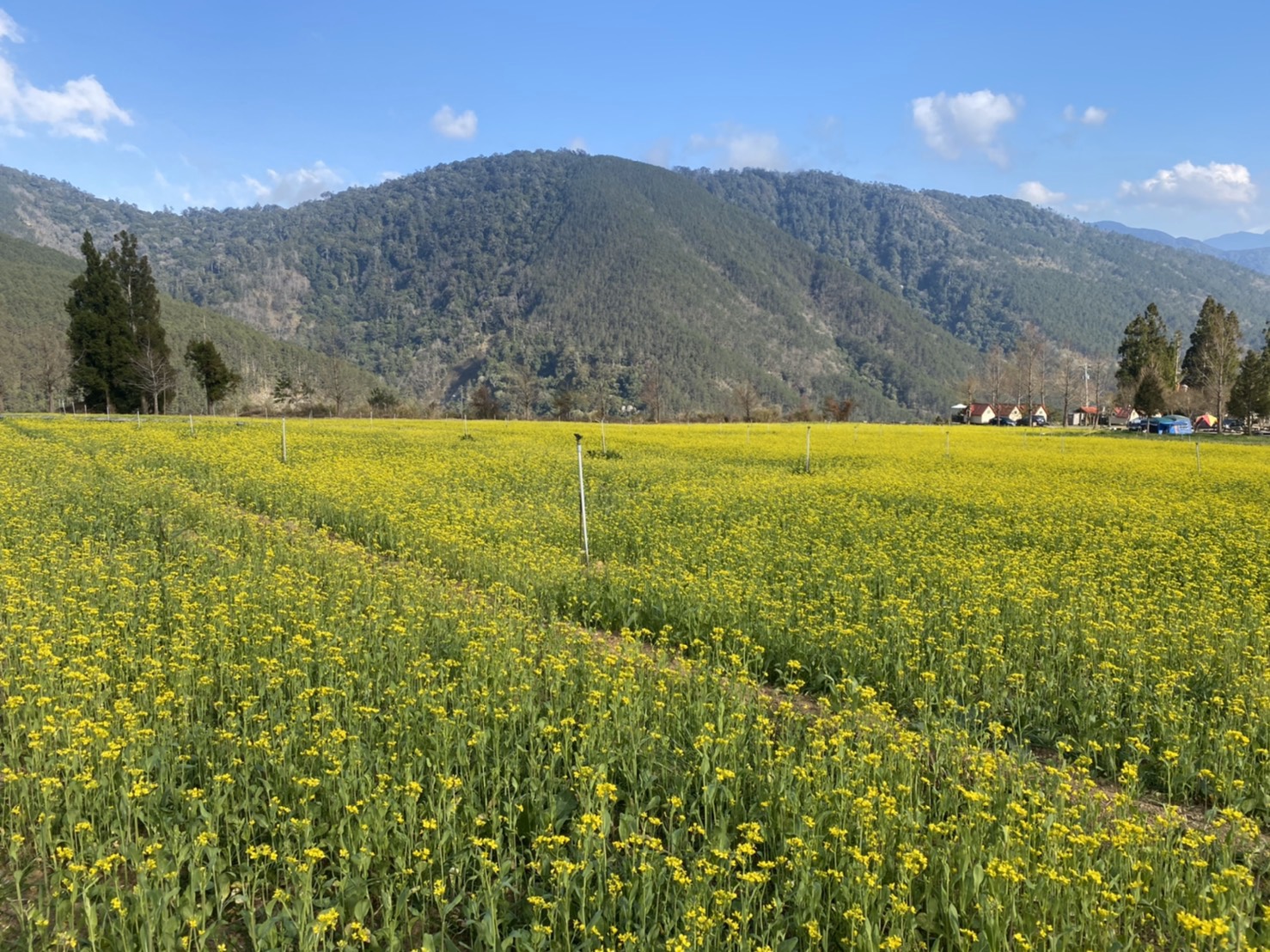 ▲Wuling Farm Rape Flower (December-February)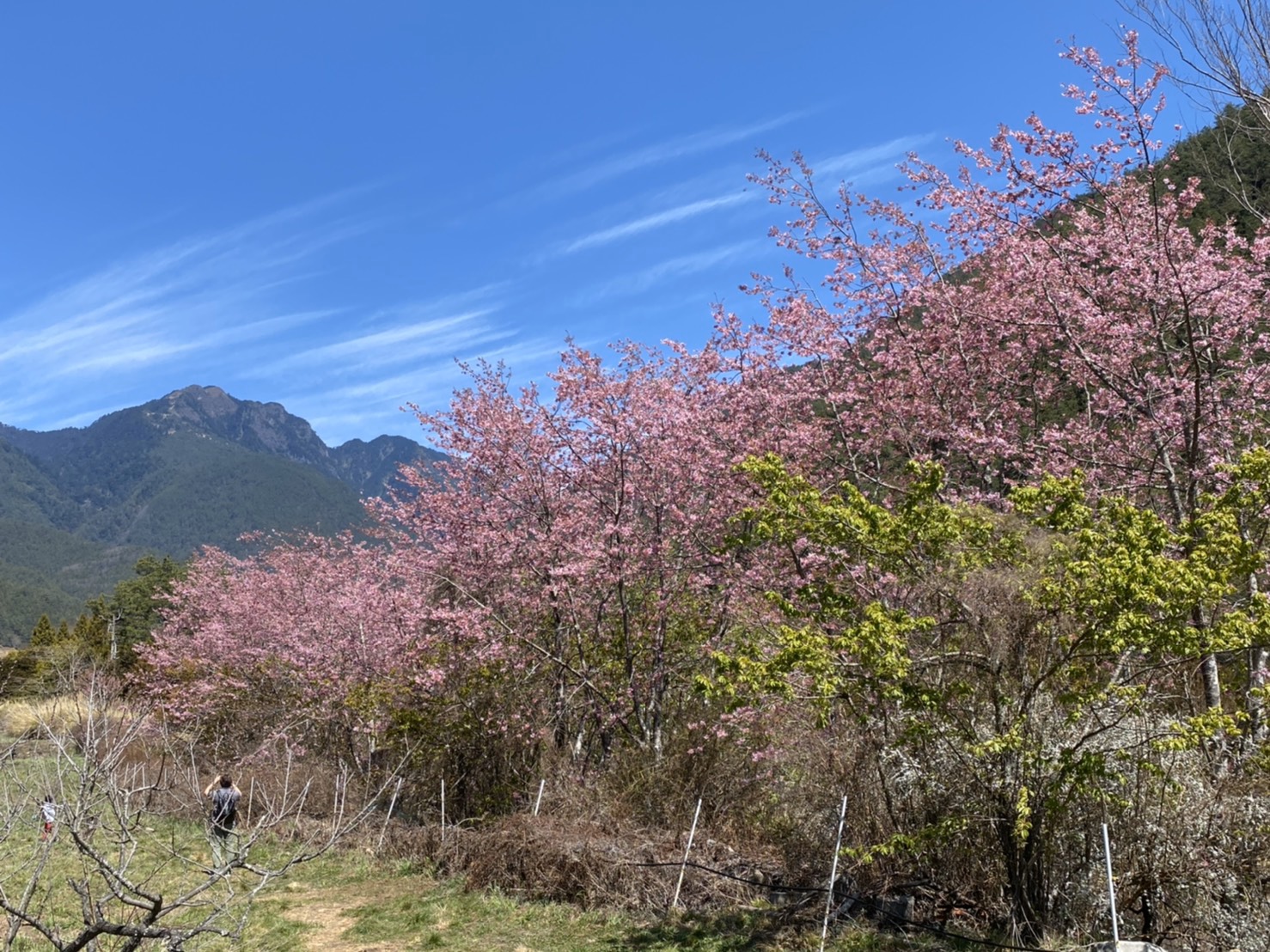 ▲Wuling Farm Cherry Blossoms (February-March)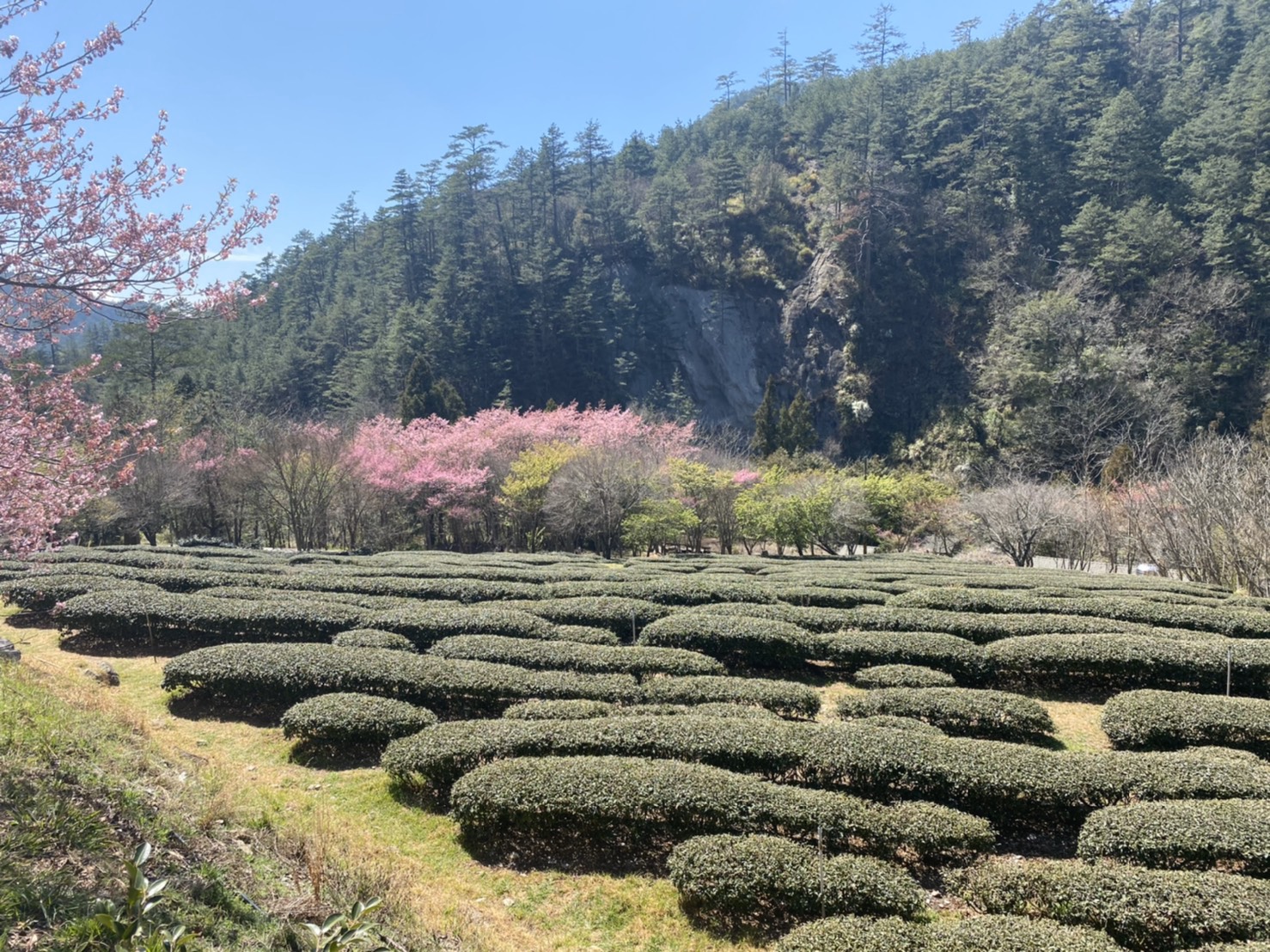 ▲Wuling Farm Tea Garden
itinerary
first day:
7:30 Gather and depart from Exit 2 of Taipei Guting MRT Station
(About 4-5 hours by car)
9:00 Yilan (break)
10:50 Atayal rest stop (rest)
12:00 Wuling Farm (lunch + free time)
(stay for about 3 hours)
16:00 Arrive at the homestay
16:30 Tribal Snack Bar (dinner at your own expense)

▎Breakfast: self-care
▎Lunch: Wuling Farm Coffee Bar (self-care)
▎Dinner: Fortune Snack (self-care)
▎Accommodation: Nursery Farm (the room type is arranged according to the number of applicants)

Note: I have to eat early dinner because I have to get up early the next day.
(It is recommended to go to bed around 18:30)
the next day:
(Time will be adjusted according to physical condition)
(About 4 to 6.5 hours including rest for a single trip)
02:10 Depart on time for the snow mountain trailhead
03:00 Snow mountain climbing entrance starts on time
05:00 Qika Villa (rest)
11:00 Snow Mountain Peak (rest + photo)
14:00 Qika Villa (rest)
15:40 Snow mountain trailhead
17:00 Small Hot Pot Celebration Banquet
19:40 Yilan (break)
21:20 Arrive at Taipei Guting MRT Station Exit 2

▎Breakfast: B&B simple breakfast
▎Lunch: Bring your own food for action
(The rest can be added at any time during the mountaineering)
▎Dinner: Yapa's Mountain

Note: If you climb to the top before noon, you will be able to meet the big scenery. It is recommended to rest early the night before.
(The schedule is adjusted according to physical fitness, traffic conditions, weather, and seasons)
Check-in Information | Nursery Farm
Arrange room types according to the number of applicants (photos to be updated)
start date
Departure date
Registration status
price
7/9-10
Open for registration

NT 6,600

The registration fee includes: Accommodation (2/4-person room), travel liability insurance, mountain guide, tickets to Wuling Farm, celebration banquet, chartered car, administrative expenses

Meeting point:

07:30 Taipei Guting MRT Station Exit 2
sign-up process

Click "Consult Quote" or "Click Me to Sign Up", Orange Cat customer service will contact you within 24 hours
If you are worried that Mount Xueshan is too difficult >>> You can also start from Nantou Hehuan Mountain Peaks for two days and one night or Taichung Fushou Mountain & Hehuan Creek Trail 2-day tour
common problem
Q1: Will there be altitude sickness?
Not necessarily, you can refer to your previous experience at high altitudes. In the mountains, because the air pressure is lower, the partial pressure of oxygen is lower, and the following symptoms may occur in altitude sickness, such as headache, dizziness, insomnia, nausea, vomiting, anorexia, weakness And so on, according to each person's constitution is different. What is altitude sickness?
Precaution:
1. You can report to the guide if you have any physical condition. You will not be forced to go up the mountain. You can also take a walk at the mountain entrance or Qika Mountain Villa and be in a daze.
2. The altitude of the homestay where you stayed the night before is about 2,000 meters. Adapting to high altitude a day earlier can reduce the risk of altitude sickness
3. Use altitude sickness preventive medicine before the trip. It is recommended to make an appointment at the travel medicine clinic and take medicine according to the doctor's instructions
4. Pay attention to keep warm, especially the head, because low temperature will cause pulmonary artery pressure
5. Go up the mountain with a relaxed mind, get enough sleep, and don't drink the night before
6. Walk slowly to avoid high oxygen consumption
Q2: Will it be very cold? What do I need to wear?
Due to the high altitude, even in summer, the highest temperature will not exceed 20 degrees. It is recommended to wear onion style.
Q3: What should I do if I get lost?
The first and most important thing to do after getting lost is to calm down, stop and don't move, even if you want to move, you must move up, and don't cut down the valley. Mountaineering Lost Quiz
Q4: What should I prepare for the equipment?
Food: Action food (can quickly replenish energy), food (not easily crushed and spoiled), 1-2 liters of water
Clothing: Outer layer windproof and waterproof jacket, middle layer warm clothes, inner layer sweat clothes, head warm sun hat, hiking shoes
Travel: backpack 15-25 liters (with a belt is better), trekking poles, offline map route download
To bring but not necessarily to use: headlight (remember to charge), rain gear (please wear a two-piece raincoat), waterproof backpack cover, first aid kit, mosquito repellent
Personal items: wallets, personal medicines, toilet paper, power banks, garbage bags
What should I prepare for the first visit to Baiyue?
Q5: What is the weather like?
The weather conditions in the mountains are unstable and it may rain. You need to bring your own rain gear. Two-piece raincoats are recommended.
Q6: I rarely climb mountains. Is it suitable to participate in this trip? What is the difficulty of the route?
It is suitable for people who usually have the habit of hiking or exercising, and conduct self-training before departure to strengthen the cardiopulmonary and muscular endurance. It is recommended to practice for 1-2 months, and gradually increase the training intensity. People who are prone to knee pain, can be more Do squats and deadlifts to strengthen the thigh muscles, reduce the burden on the knees, and wear knee pads when climbing (it is recommended to maintain them normally).
Self-training: climbing suburban mountains (one to two hours back and forth), climbing stairs, running, swimming, cycling...
Q7: What can I prepare for mountain climbing food?
It is recommended to bring high-calorie foods and replenish physical strength at any time. Of course, don't forget to have enough water.
Staple food: carbohydrates such as rice, pasta, toast, and potatoes.
Action food: food that is suitable for direct consumption and can be supplemented with high calorie at any time, such as chocolate, nuts, gummies, biscuits, jerky, rice balls, bread, etc.
Q8: After ordering, is it guaranteed to be able to join the group?
Yes, but if the number of people is insufficient to make the trip, you can change to another show or choose a refund, click here for the refund specification
Q9: What payment methods can be selected when registering?
ATM remittance (five codes after the transfer notification), credit card (please contact customer service to create an order for you)
True Heart International Travel Account
Bank code: Yushan Bank 808
Branch: Luzhou Branch
Account Name: Zhenxin International Travel Service Co., Ltd.
Account number: 0820940016517
Q10: When is the latest time to register? How to sign up?
Two weeks before the designated departure date (Example: Departure on Saturday 12/12, registration and payment must be completed before 13:00 on Saturday 11/28)
Q11: Can I get a refund if I have to cancel the trip due to personal reasons?
If the guest cancels the itinerary due to personal reasons, the fee will be handled in accordance with the "Domestic Tourism Formalization Contract" issued by the Tourism Bureau. For more information, please refer to Cancellation and Refund
Q12: What kind of insurance does your insurance belong to?
Our insurance is travel liability insurance. The insurance company must determine that the travel agency is responsible for the accident before applying for a claim.
Mountaineering is a high-risk activity, please be sure to insure yourself for mountaineering safety (click me)
Registration Notes
***Registration is deemed to agree to the following terms, please be sure to read it carefully***
l Mountaineering or hiking activities are potentially dangerous. Signing up means that you have understood the unpredictable emergencies in the course and are responsible for yourself (including private valuables). Please take the initiative to inform your family and relatives about the itinerary and attention of this activity. matter
l Pay attention to safety during the itinerary, and obey the arrangement of the leader or guide. It is strictly forbidden to take risks and leave the team without authorization. Due to the certain dangers and unpredictability of outdoor sports, participants should be fully responsible for their own actions and consequences.
l In the event of bad weather or force majeure, the company reserves the right to cancel or change the itinerary. When the tour leader decides to withdraw for safety reasons during the journey, all tour members should comply with the withdrawal
l During the snow season, the control will be implemented, so the itinerary of the snow mountain will be adjusted according to the road conditions or weather conditions of the day. Lake Garo), please pay the registration fee after knowing it
l During the itinerary, if there is a situation that could endanger life and safety of a partner, the whole team will advance and retreat together without any objection. Since the mountaineering team is legally a "dangerous community", the whole team should advance and retreat together.
l Participants need to carefully evaluate their physical fitness and health status. The snow-capped mountains and the sea are more than 3,000 meters away, and the oxygen content is only 60% of the flat ground. History of vascular disease, fear of heights, pregnancy, other health factors that pose a risk. It is recommended that you evaluate your physical condition before enrolling
l Participants must bring their own rain gear and wear hiking shoes or sports shoes. If the equipment is not complete, the coach or guide has the right to refuse to lead, and there is no refund.
l The guide will do everything possible to maintain the safety of the participants, but if the participants still cause casualties due to personal negligence (such as slipping, falling, hitting a tree, slipping, leaving the team by themselves, concealing physical problems, etc.) Blame the orange cat
l If participants withdraw due to personal factors (such as temporary work, lack of physical strength, altitude sickness, etc.), the resulting expenses (such as room and board, transportation, etc.) must be borne by themselves, and partial refunds for unfinished activities cannot be requested.
l It rains for one-third of the days in Taiwan, and the outdoor environment is always cloudy and sunny. It is normal to encounter rain. Therefore, raincoats and rain pants are essential equipment for mountaineering. Participants agree not to cancel the itinerary on the grounds that it will rain, and no refund will be given
l In case of natural disasters (such as earthquakes, typhoons, heavy rains), road interruptions, or other emergencies that affect the safety of the itinerary before departure, Orange Cat has the right to decide to cancel or postpone, and participants can choose to refund ( Deduction of the part already spent) or extension (deduction of the part already spent), but no claim for compensation is allowed. However, if the participant makes a one-sided judgment and decides to cancel before departure, Orange Cat is not obliged to refund and does not agree to the extension
Cancellation and Refund

If the traveler cancels the itinerary due to personal reasons, the fee will be handled in accordance with the "Domestic Tourism Formalization Contract" issued by the Tourism Bureau (click me)
read more

Two-day tour of Hehuan Mountain: Nantou Hehuan Mountain Peaks for two days and one night | The most beautiful sunrise of Baiyue
Mianyue Line 2-Day Tour: Chiayi Mianyue Alishan 2-Day Tour | Walk into the Lost Forest Railway
Yushan Day 2: Two days and two nights at the main peak of Yushan in Nantou | Climb the highest peak in Taiwan
Two-day Hehuan Trail and Creek Trail Tour: Taichung Fushou Mountain & Hehuan Creek Trail Two-Day Tour|The most blue mountain stream trail