Itinerary
Itinerary: Hotel> Lianpuyang Temple (Gate of the Sky)> Tirta Gangga (Water Palace)> Tukad Cepung waterfall (Ubud Secret Waterfall)> Hotel
►Travel days: One day tour
►Travel time: 10 hours
►Location: Bali, Indonesia
►Number of participants: two
1. Professional English-speaking driver picks up and drops off from your hotel, shortens the transfer time and greatly improves the quality of travel
2. Take you to fully understand the famous attractions of Bali
3. Taste the orange cat driver's private pocket gourmet restaurant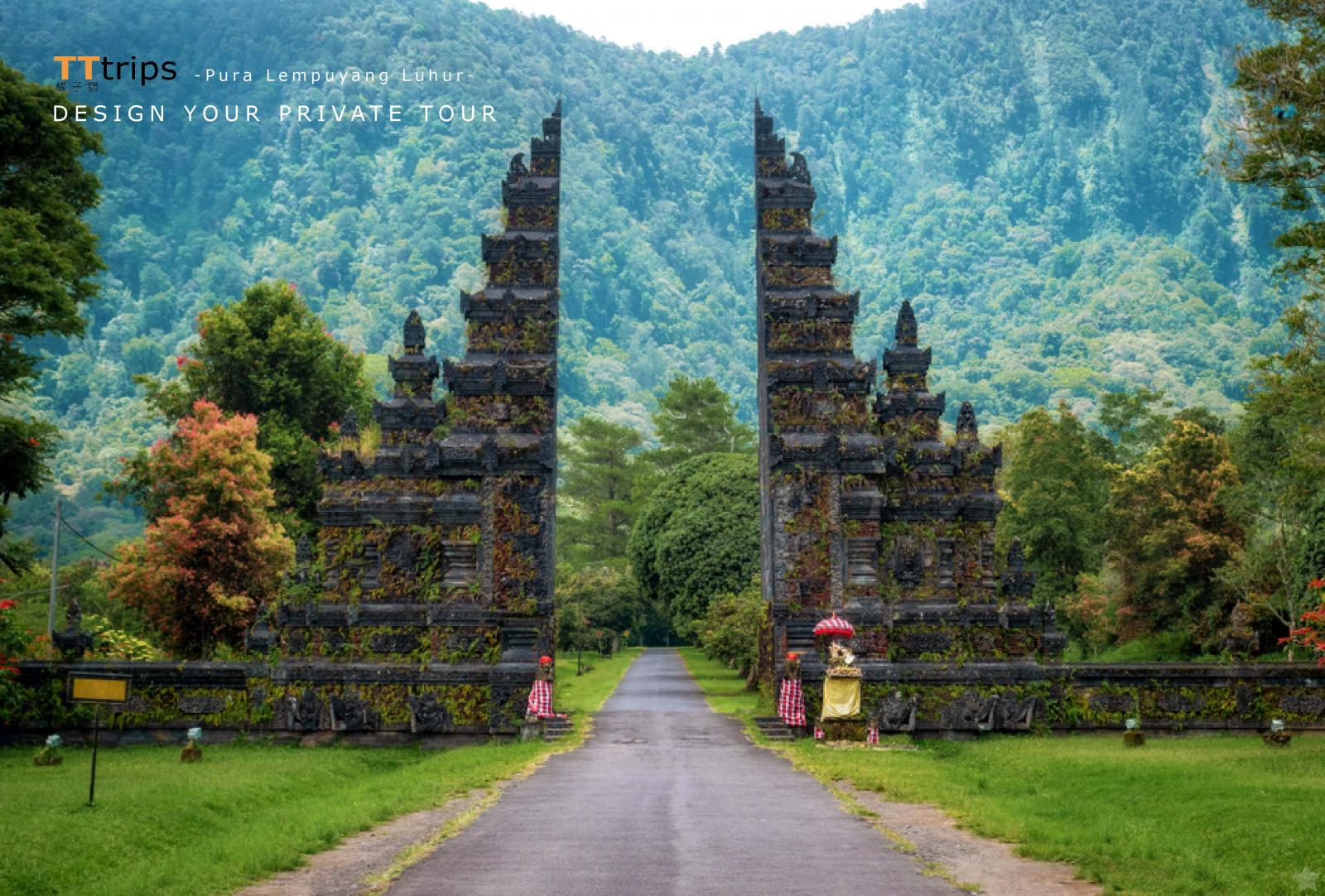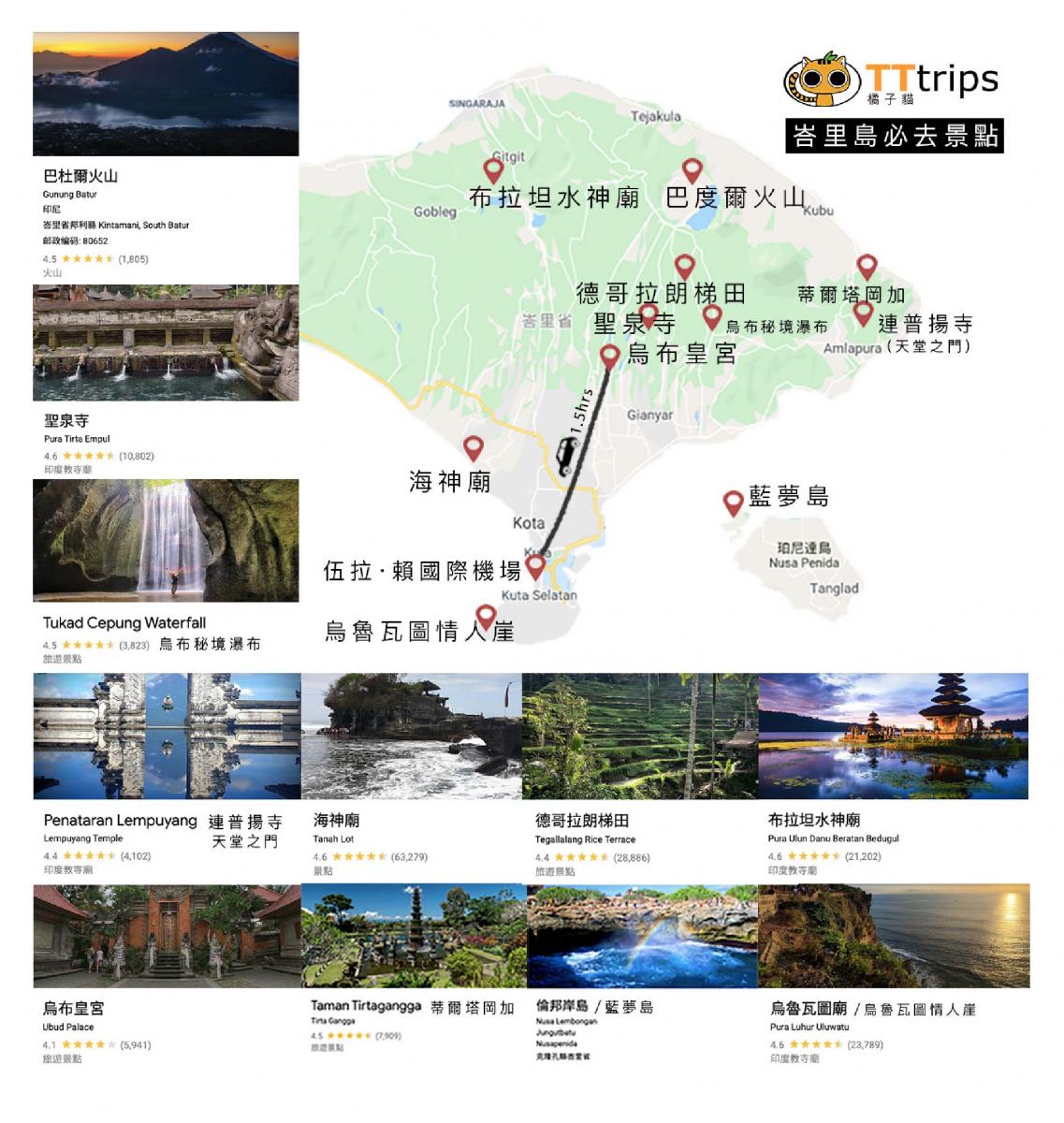 Itinerary
Take a safe and comfortable private charter to easily play the popular attractions of Bali, head to Bali's hottest paradise gate to take a punch picture, visit the Tirta Gangga Magical Water Palace and Ubud Mystery Waterfall (Tukad Cepung waterfall), after the trip, the driver will pick you up to the hotel on time and continue to enjoy the beautiful evening and private time
Schedule
Bali Island Day Trip
09:00 Hotel collection
10:30 Lian Puyang Temple (handara gate)
12:30 lunch
13:30 Tirta Gangga Water Palace
16:30 Ubud Secret Waterfall
18:30 Return to hotel
Purchase process
1. Click "Quote" to sign up, and the service staff will contact you within 24 hours to confirm the itinerary
2. If you have any questions, please click on the link below. After receiving the line consultation, the customer service confirms the relevant details and will set up a payment order for you. You can pay the payment online by swiping the card online, and the entire registration process is completed.

Cost details
O fee includes
1. Fuel, toll, parking, insurance (2 million liability insurance + 200,000 medical insurance)
2. Hotel, homestay pick-up and drop-off
3. Free use of car accessories
X fee does not include
1. Accommodation, meals, tickets, and other personal expenses
2. Additional costs due to force majeure such as traffic delays, strikes, weather, aircraft, machine failure, flight cancellation or change time
Order & Cancellation Notes
1. If the order is cancelled 30 days before the departure date, a full refund will be given; if the order is cancelled within 1-30 days before the departure date, the full 100% of the travel fee will be charged.
2. If you cancel your order on the day of departure, collect the timeout, leave the team privately due to personal factors, and do not notify the participants, the company will not refund, please forgive me.
3. If you need special services such as baby seats, please inform customer service beforehand.
4. This trip is a fixed route. You can't change the attraction. If you need to arrange your own customized itinerary, please contact customer service. The customer service staff will contact you within 24 hours.
5. Flexible adjustment of stay time according to passenger demand
6. This item is a special product without tax. If you need an invoice, please add 5% tax.
7. Please be sure to wait for the driver at the pick-up location 10 minutes earlier